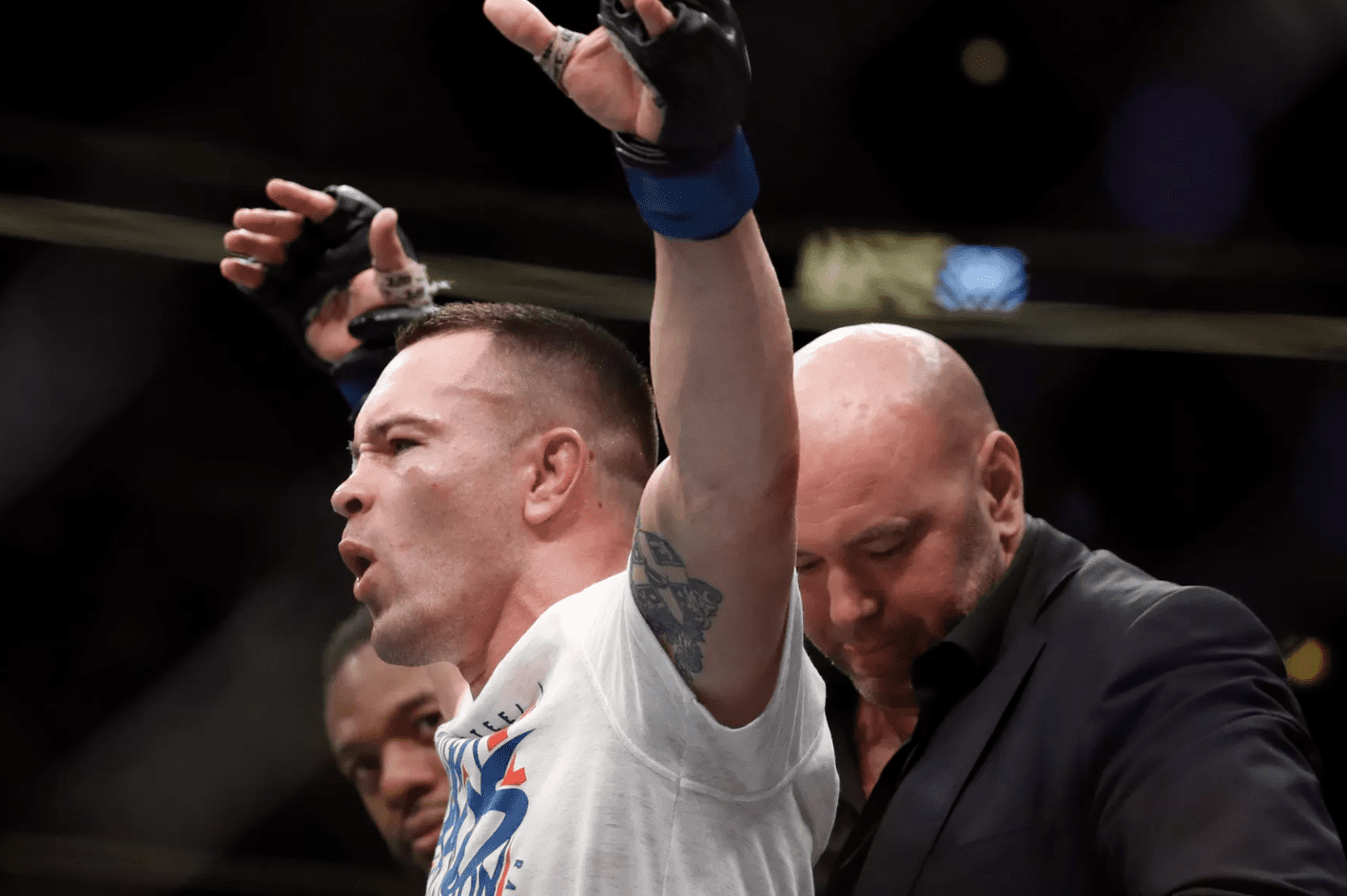 He was declared the UFC's 'BMF' thanks to a doctor stoppage win against Nate Diaz more than a year ago but welterweight rival Colby Covington says that Jorge Masvidal's recent actions aren't worthy of the title.
Covington, fresh from a win against another heated rival in Tyron Woodley, is plotting a route back to a title shot against champion Kamaru Usman and wants to go through Masvidal — who was also defeated by Usman in his last fight — to get there. There's one hang-up though, says Covington: Masvidal wants no part of him.
"I hope it's happening," Covington told Chael Sonnen during a recent episode of his You're Welcome podcast, via MMA Junkie.
"Last I heard from Dana and the UFC, they said they were going to make it happen. I've been on it since Day 1, since I fought Tyron Woodley and ended his career and left him out on a stretcher. I agreed to fight Masvidal in September."
While any potential Covington vs. Masvidal matchup would represent the culmination of an extended period of bad blood, it also has significant ramifications in the title picture at 170-pounds — and this, Covington says, explains his frustration.
"You know, it's clear who wants to fight," Covington said. "It's clear who doesn't want to fight. There's probably a reason he doesn't want to fight me. He's experienced this before. This is the easiest paycheck of my life. This is free money. He's not even as good as Tyron Woodley.
"Tyron Woodley's an actual world champion, not a 'BMF.' If this guy, 'Street Judas' Masvidal, was such a 'BMF,' such a bad motherf*cker, he wouldn't be running. He wouldn't be dodging fights, so the only reason this is getting held up is because of 'Street Judas' Masvidal."
Comments
comments