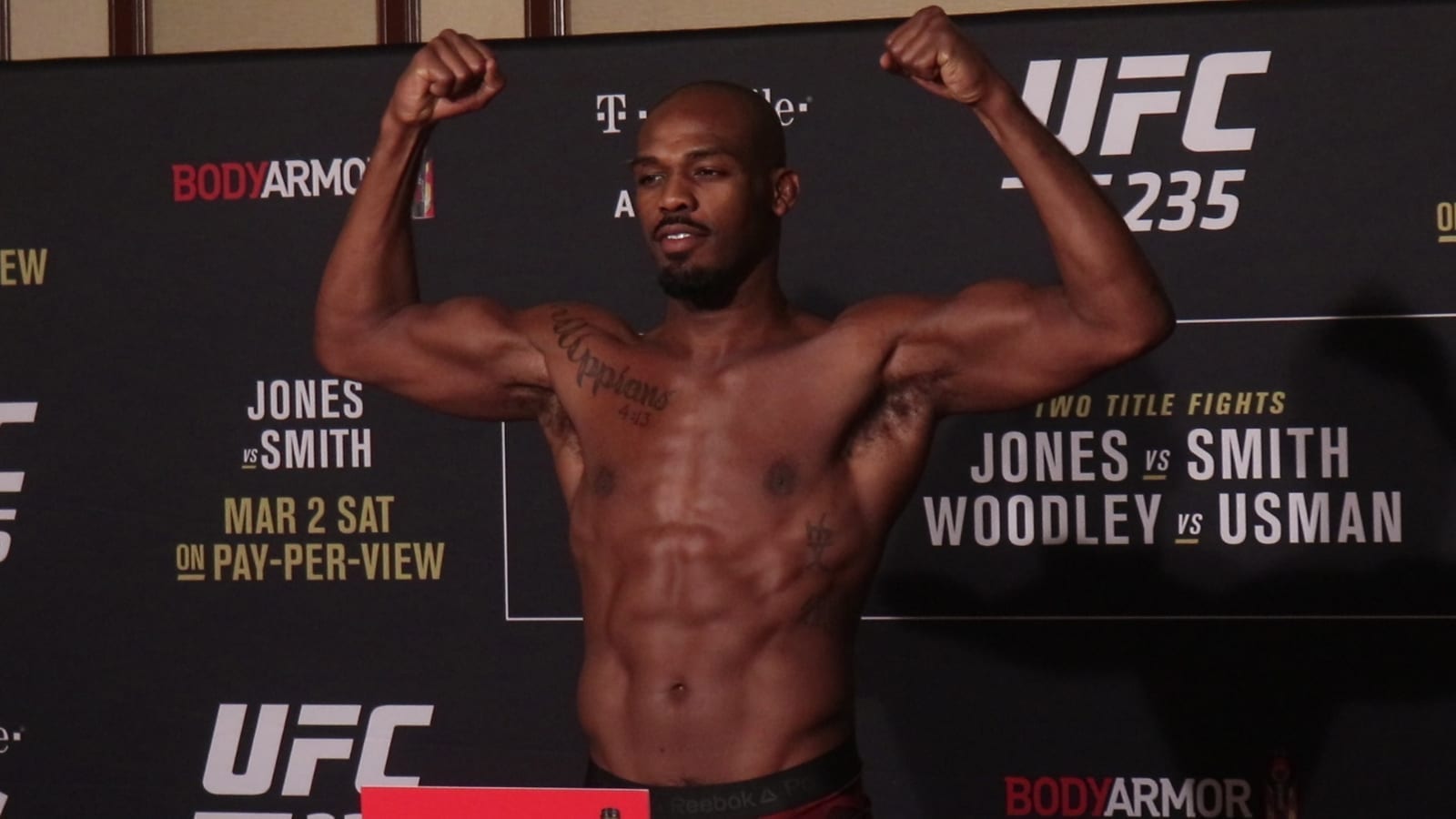 Throughout much, or all, of Jon Jones' career one of the things pointed to by his detractors was that he was helped significantly by the natural, physical advantages he had over many of his opponents in the light heavyweight fold. 
But not so at heavyweight, the destination of Jones' next fight after he voluntarily moved up a weight division to finally answer all of those 'what if' questions but per his coach, Brandon Gibson, any size disadvantages will be moot.
"Heavyweight's a different animal, but Jon's spent a lot of his career training with some of the best heavyweights in the world," Gibson said to MMA Fighting. "I've seen Jon do hundreds of rounds with guys like [Alistair] Overeem and [Andrei] Arlovski and Travis Browne. We've had a plethora of great heavyweights come through Jackson's, and Jon has been Jon Jones with all of them.
"Jon's skill level is so high, his fight IQ is so high, that I don't think somebody having a 20-pound advantage over Jon is going to make that much of a difference. He's just such a skilled martial artist. I think the weight class intrigues Jon."
Since Jones' last fight against Dominick Reyes in February, he has temporarily stepped way from active competition as he readies himself for an assault on the heavyweight division — a crucial step, Gibson says, in making the leap to face the UFC's big boys.
"You're not just going up a division, you might be going up by like 50 pounds sometimes," added Mike Winkeljohn. "These guys are big. It's not like going up 15-pounds like everybody else. It can be a big jump. So that makes a big difference."
In fact, Winkeljohn says that he expects Jones to present the heavyweight division with the same problems he threw at the 205-pounders for the best part of a decade.
"Jon has always done very well [against heavyweights]," Winkeljohn said. "He's always had the ability to change up things and as far as fight IQ, Jon's that guy. If he's fighting a guy like Andrei Arlovski with a big overhand, he knows how to nullify it. If he's fighting a guy like Alistair Overeem, who throws a big hook into a knee to the body, he knows how to avoid that.
"He's very good at reading a fighter and knowing what the fighter's going to do, sometimes before the fighter even knows himself.  He's wiped out a division, so it makes sense [to go to heavyweight]. I put money on Jon going to heavyweight and dominating there, too."
Comments
comments