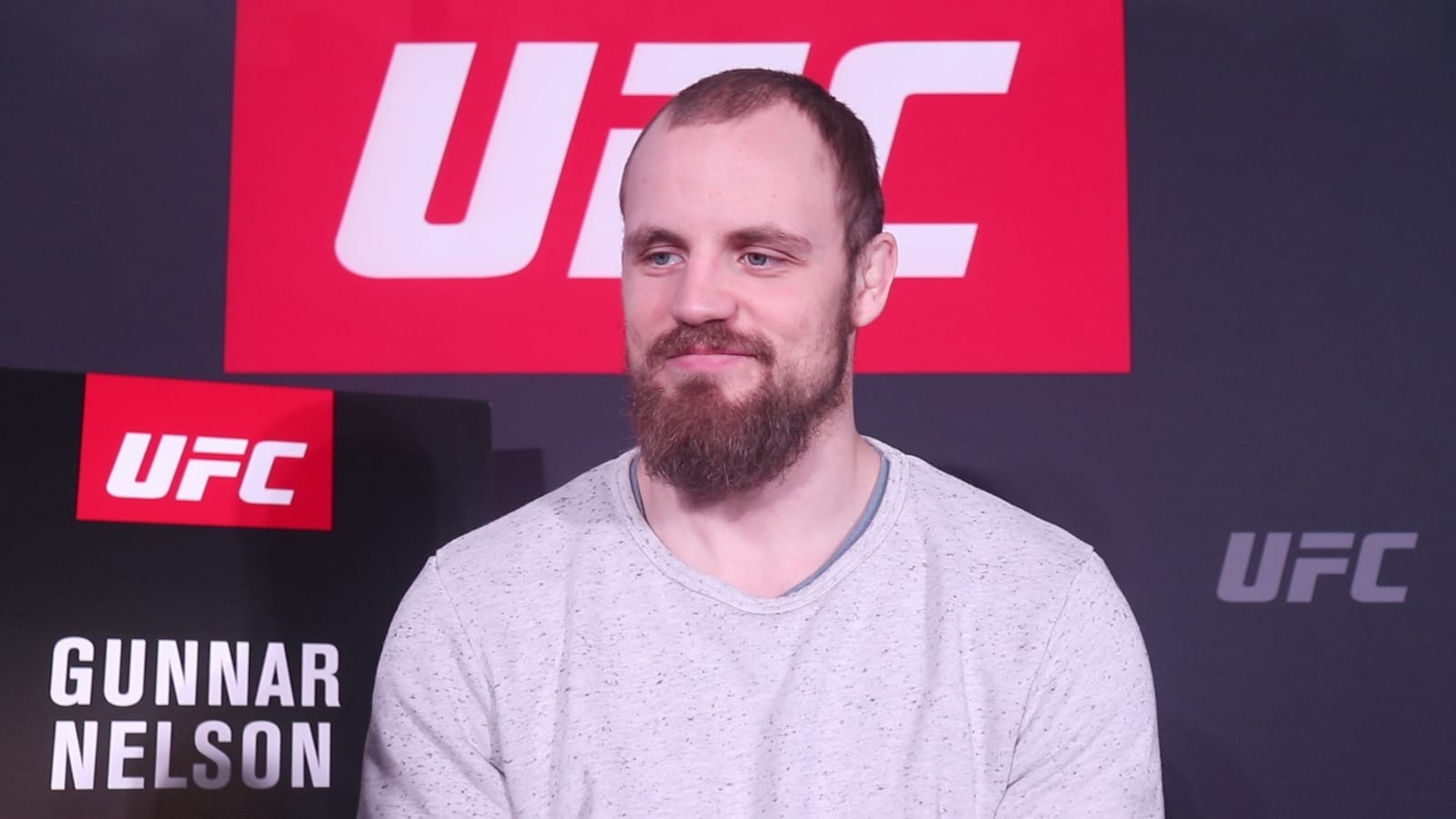 Gunnar Nelson is very interested in testing his own grappling skills against that of outspoken wrestler Ben Askren.
The pair are both currently awaiting their next match ups after suffering defeats in their most recent outings, with Askren famously being knocked out in five seconds by Jorge Masvidal, while Nelson dropped a decision to Leon Edwards earlier this year in March.
With both having a downturn in fortunes, Nelson believes there could be an exciting match up to be made — although he's stopping short of saying he's been impressed with Askren's run in the UFC so far.
"I think he was probably a bit lucky in that fight against Robbie Lawler, I think you'd probably agree with that," Nelson said, speaking on MMAFighting's Eurobash podcast.
"He got caught with some shit and then he got that choke that wasn't really on. The referee thought Robbie was out, but he wasn't. I think he got an easy out there. It did not look good when stood up after a few [hits] from Robbie. I don't know, he looks quite slow."
Despite the apparent skepticism over some of Askren's abilities, Nelson still feels there are some factors that could make it worth booking.
"I think it would be a very exciting matchup. I'd love to fight Askren at some point," Nelson said. "He's a good grappler and he has his own style. I think it would be interesting. He's done really well, but his striking definitely needs some brushing up. In the grappling department he's good; he's good at keeping guys down, beating on them and wearing them out.
"I don't think he has my submission skills, but he's obviously decorated in wrestling. I've never competed in wrestling so he'd be really good in that area. It could be very interesting."
–
Comments
comments