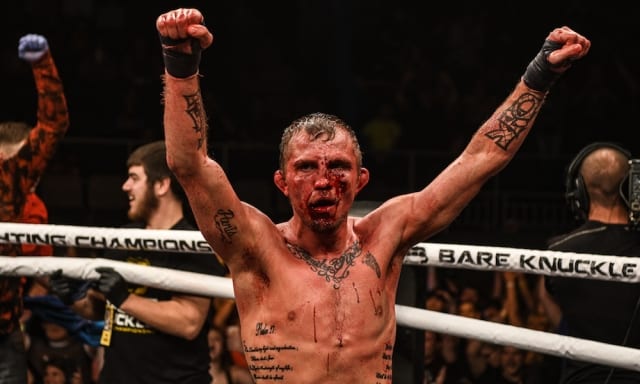 Jason Knight has suffered a rib injury and will be unable to compete at Bare Knuckle FC 7 in August.
Knight was set to meet former UFC star Leonard Garcia in the main event of the latest BKFC show on August 10 in Biloxi, Missippi. He announced his inability to take part via his own social media earlier today.
I suffered a pretty bad rib injury a few weeks back , I'm sorry to announce it, but I wont be fighting @bareknucklefc 7 in August…. sorry if I let anyone down!!

— Jason TheKid Knight (@Jasonthekid23) July 15, 2019
Knight's last appearance for the promotion was his epic war with Artem Lobov earlier this year.
Comments
comments