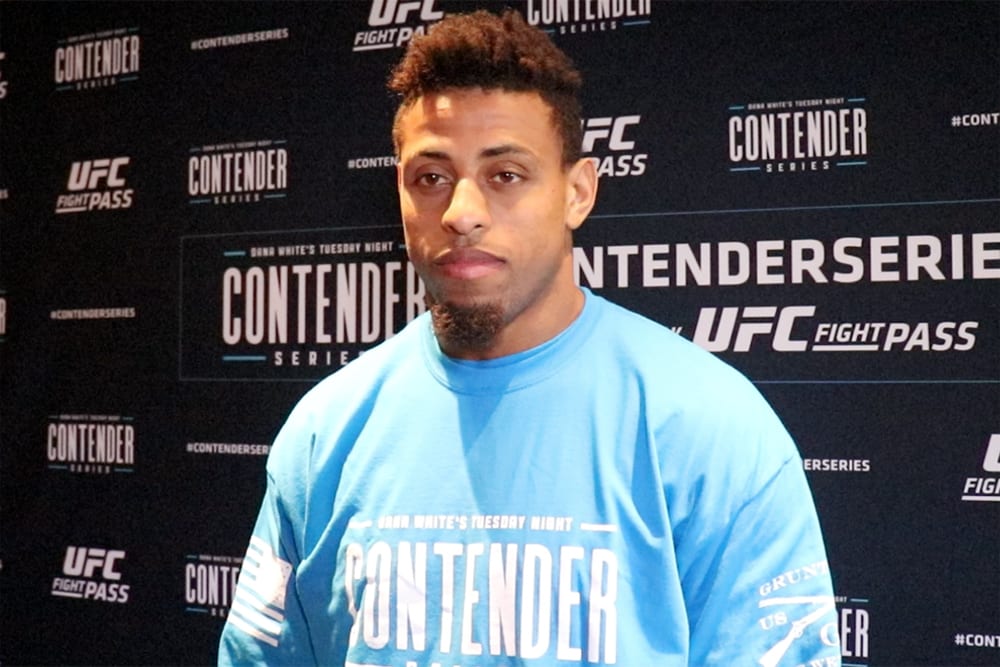 Greg Hardy can be accused of many things, but having a lack of confidence can't come near the conversation.
The controversial heavyweight is set to meet Juan Adams this Saturday in his latest fight for the UFC, coming off his first win under the promotion's banner. But despite his current status as something of a rookie in the fight game, Hardy is already setting himself huge goals for the future.
Not content with just targeting a UFC belt, Hardy says he wants to make a jump to boxing and prove he's the greatest fighter — not just in MMA but across the spectrum — in history.
"I'm looking into it, I'm doing some work," Hardy said, speaking on the Ariel Helwani MMA Show. "Got some of the greatest coaches in the world at American Top Team, and just getting the opportunity to move back and forward between the different arts, I found a nice spot in boxing. I'm starting to develop a love for it, a like for it and [a yearning] to get in there and try it out. I think with the blessing of the big man upstairs [Dana White], it's something I would love to look into and start fighting pretty soon just to wet my feet.
"I think I could be one of, if not the, greatest fight sports heavyweight of all time. Not even just MMA, just the greatest combat sports heavyweight."
Despite his ambition, Hardy says, he still wants to work with UFC president Dana White, and repay the promoter for the faith and opportunity he's granted the former footballer.
"Right now I'm focused on this fight, I'n still under contract, they're doing a lot, in the boxing world right now they're making some moves. So I'm just waiting patiently, [Dana and I have] talked about it in the past," Hardy said. "We've got a great relationship, he's been a great guy and I've got nothing but respect for him. So I'm going to make my moves according to what he allows me to do, and I'm going to take my time and be patient. Devote my time to the rest of this contract, the rest of these fights and give the fans value for the money that they pay for and more.
"Dominating performances, man. Because even if I do the boxing, I'm not leaving MMA, man. It's about combat sport. If I can go into kickboxing and figure that out, I will. I'm here to stay, I'm a problem. You've seen it before in football. There's no getting rid of me, I'm the hardest working man here and it's not going to stop."
–
Comments
comments