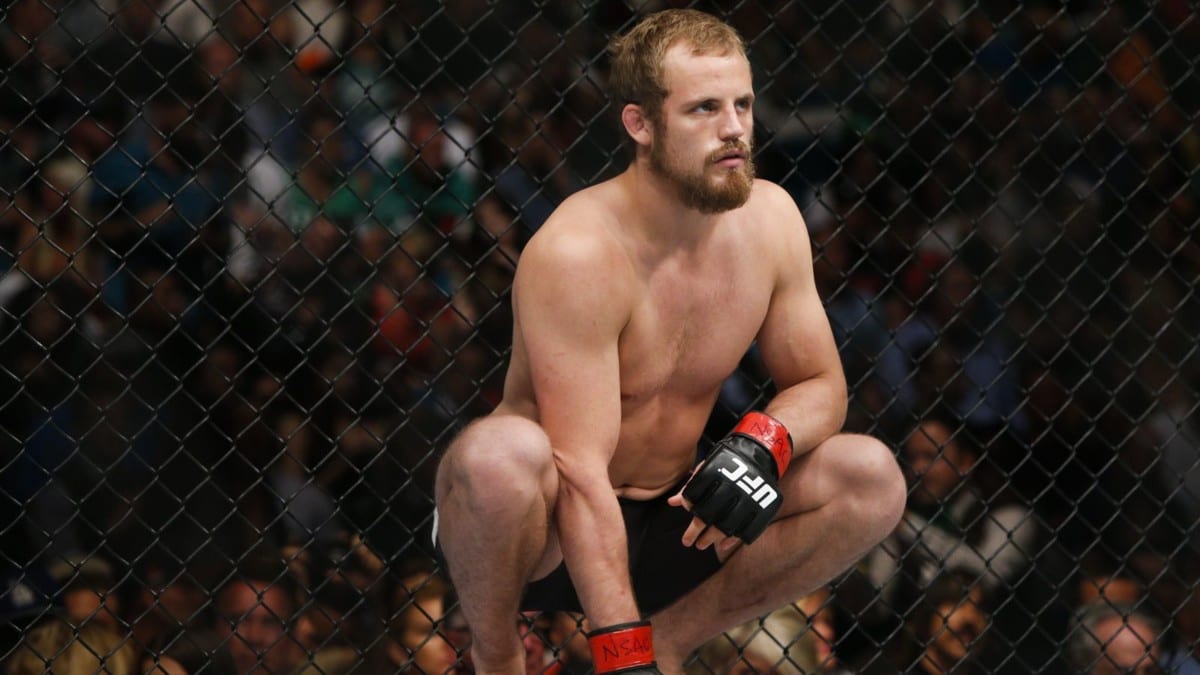 Gunnar Nelson's loss at the hands of Santiago Ponzinibbio in the main event of the UFC's trip to Glasgow certainly left a bad taste in the Icelander's mouth. Nelson was knocked out almost 90 seconds into the bout last July but video evidence suggested that Ponzinibbio may have taken advantage of what appeared to be four separate eye-pokes, whether they were intentional or not.
For Nelson though, regardless of the manner in which the defeat came he was still knocked out and no matter how strong the lure is to get back into the cage and erase the memory of the defeat, he is taking all the necessary steps to ensure he is in prime physical health before doing so.
"I still got knocked out," Nelson said in an interview with ESPN. "I want to give my brain and body time to recover from that. I've seen a lot of guys going back in there early and, obviously, that's what you want to do. You want to pick it right back up. You didn't feel it was a good one and you want to make up for it."
Both the UFC and Michael Bisping came under fire last month for agreeing a bout to face Kelvin Gastelum in Shangai just three weeks to the day after he was stunned by a Georges St-Pierre left hand and choked into unconsciousness in the main event of UFC 217. After losing via first round to Gastelum, Bisping conceded that it wasn't a good idea to return to action so soon.
"On the other hand, I'm looking ahead," Nelson added. "I don't want to develop a glass chin because I went back in there too quick."
After the loss to Ponzinibbio and the subsequent appeal of the decision (which was ultimately denied), Nelson was handed a 30-day medical suspension but instead elongated his period of inaction. His health, he says, is the main priority.
"I resumed light sparring about one month ago," Nelson said. "I've actually seen a neurologist a couple times and he was talking about how there can be damage to your brain that doesn't show up on a scan. So they're not major injuries, but they take a long time to heal.
"The danger is, if you get hit or concussed again, and it doesn't even have to be that hard, that can cause long-term damage. I've had a few scans; my brain is perfect, and I want to keep it that way. I don't want to have problems down the line when I'm getting older, spending time with my kids and my kids' kids. I want to be sharp."
As for who is next for the Icelander, it seems the talk on Twitter with Darren Till will yield no results as the UFC haven't contacted him about that particular bout. If not him, who?
"I would love to fight Ponzinibbio again, if that were a possibility. Colby Covington is someone I'd fight as well. He's done well for himself. I'd definitely be excited to fight him."
Comments
comments