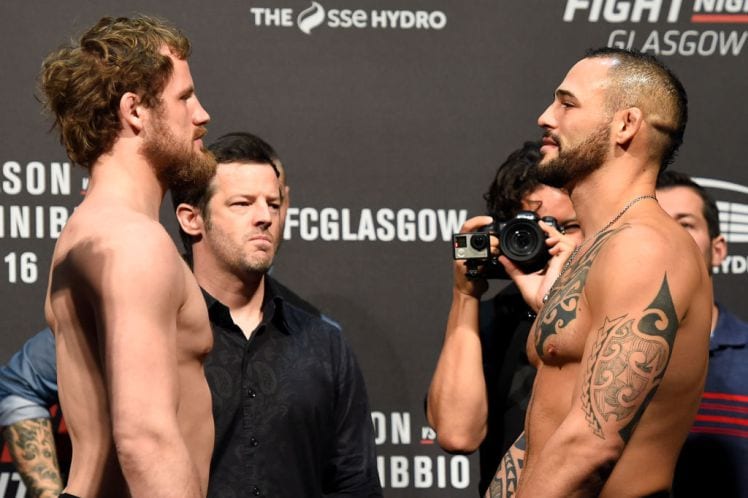 Gunnar Nelson won't appear in the octagon again until 2018, according to a report from Icelandic outlset MMA Frettir. 
Nelson is awaiting news of his official appeal as to the result of his bout with Santiago Ponzinibbio in Glasgow last month, after footage appears to clearly show the Icelander suffer several eye-pokes in the brief bout.
As with many of the UFC's oversees events, the Glasgow show was self-regulated because of the lack of an official athletic commission in the region. This means that the appeal is in the hands of the UFC themselves, rather than a government-appointed regulator.
"The appeal is sitting there with the UFC and no results yet," Nelson explained. "That just means they are actually considering this. This is a huge deal if you think about it. They'll send a strong message with their decision. I'm excited to see what happens."
John Kavanagh stated in a recent appearance on The MMA Hour that failure to amend the result of the bout could set a dangerous precedent for mixed martial arts as it might provide incentive for fighters to add eye-pokes to their arsenal should the punishment for doing so be minimal.
As for his return to action, Nelson says that he is in no rush to return to the cage.
"I don't feel bad when I think about the fight, I'm pretty much over the loss," he said. "Of course it sucks at first and it hurts. But I'm ready to get back to training although I probably won't compete again this year so I can rest my head properly. I think that's a smart move for the future."
Comments
comments