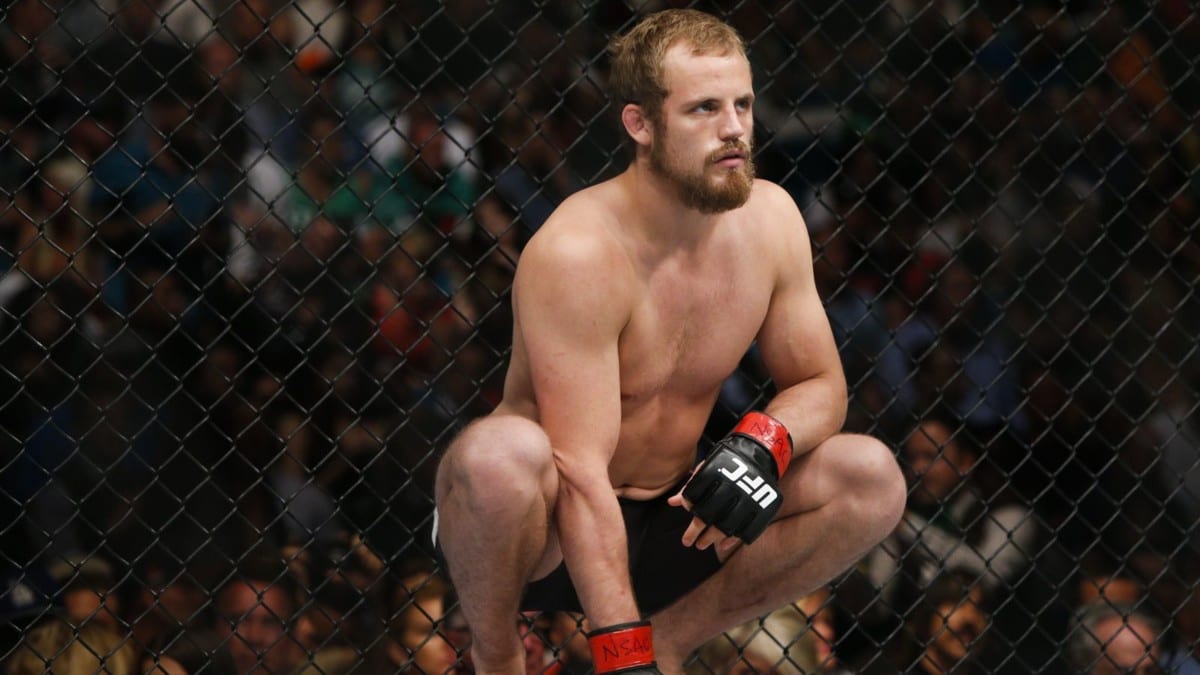 A top ten opponent is a certainty for Gunnar Nelson after his recent win at UFC London against Alan Jouban but as for who exactly that might be remains to be seen. Nelson, though, seems to favour one name over the rest.
Stephen 'Wonderboy' Thompson is in a predicament in the 170-pound division. Having had two separate title shots in recent months against Tyron Woodley and winning neither of them, the chances of another title bout for him in the near future seems unlikely the at best meaning that Thompson will most likely have to earn his way back to the top by taking on a slew of fellow contenders.
Gunnar Nelson wants in on one of those fights.
Following the second round submission of Jouban in London, Nelson's coach John Kavanagh suggested that a bout between his charge and Thompson would determine "who the real karate kid" was in the UFC.
"I would love to fight Wonderboy", Nelson said to FOX Sports. "That's a fight people seem to want to see. That's the fight that's most hyped up right now. A fight with him, a good win over Wonderboy would be huge for my career. I would love that but as I said, I would fight any of them."
Several fighters in the UFC top ten remain options, though Nelson says that many of them turned down a fight with him while the UFC were looking for an opponent for him to fight in London before settling on Jouban.
"It was about five guys I believe they said that wouldn't take the fight. All top 10 guys. Then they said this guy Alan Jouban, he wants the fight and I'm like let's go. Props for him stepping up."
Another option, Nelson says, is a former welterweight champion but Nelson says that it doesn't particularly matter the order in which he faces them, he will see them all in the cage one day.
"Robbie Lawler is a big one as well. Any of them guys. To be honest, I understand that I could fight Robbie or "Wonderboy" and it would skip some steps to get that money and the gold and I like that idea. But ultimately, I believe I will fight all those guys. In what order is not the most important thing to me."
Comments
comments