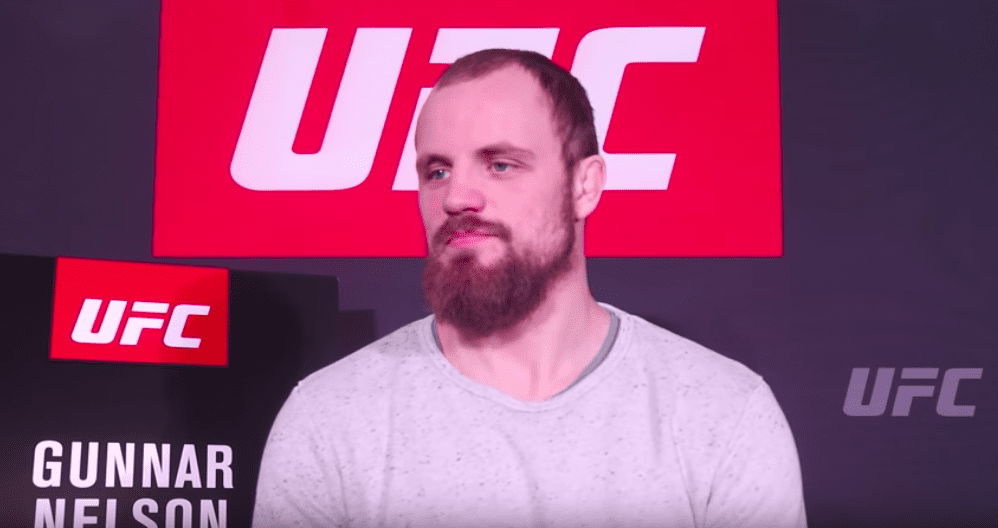 Gunnar Nelson, traditionally one of the more stoic competitors in mixed martial arts, was the subject of a viral sensation video this week.
The Icelander played a starring role the latest in an annual series of tongue-in-cheek music videos, the latest of which was the Mjolnir gym's interpretation of Erik Prydz' 'Call On Me', which fast approaching 40,000 views in the days since its release.
While it is probably not the most conventional fight preparation ahead of Nelson's UFC London co-main event opposite Leon Edwards on Saturday night, it was certainly an interesting insight into the mind of Nelson and his Mjolnir cohorts in Reykjavik.
"Every year we re-do a music video, a famous music video, for our annual party in the club, Mjolnir," Nelson explained to TheMacLife in London. "We just do this and we show it at the annual party and it goes online every time. People seem to enjoy it around the world. It's just a little joke that we have every year."
Come Saturday evening, the time for jokes will have ended. Nelson will step into the cage against England's Edwards in London in a bout which could well have ramification on the rankings at 170-pounds, particularly given the recent changes atop the division.
"To be honest, I don't really focus that much on rankings or anything like that," he says.  "I don't think it's changed that much where Usman took the title. It was a good win for Usman. Nothing has changed for me. I'm just focussing on my upcoming fight. Keep climbing, you know?"
The co-main event has been painted by some as a clash between one of the division's premier grapplers and one of its best strikers. Nelson, who has 13 submissions wins from his 17 victories, says that it isn't quite that easy to describe.
"I don't see it that simply. He's a well-rounded fighter. I'm comfortable in every aspect of the game and I always look for openings wherever it is. I'm not just a guy running forward for a takedown.
"I can definitely see the fight going to the ground, I do believe in which case I will have an advantage. I think he knows that, I think he's going to want to keep it on the feet."
And when all is said and done, Nelson intends to use a victory in London to propel him towards further fights to shape the welterweight rankings.
"A big win on Saturday will kick you right up there [in the rankings], you know? That's what I'm looking for."
Comments
comments