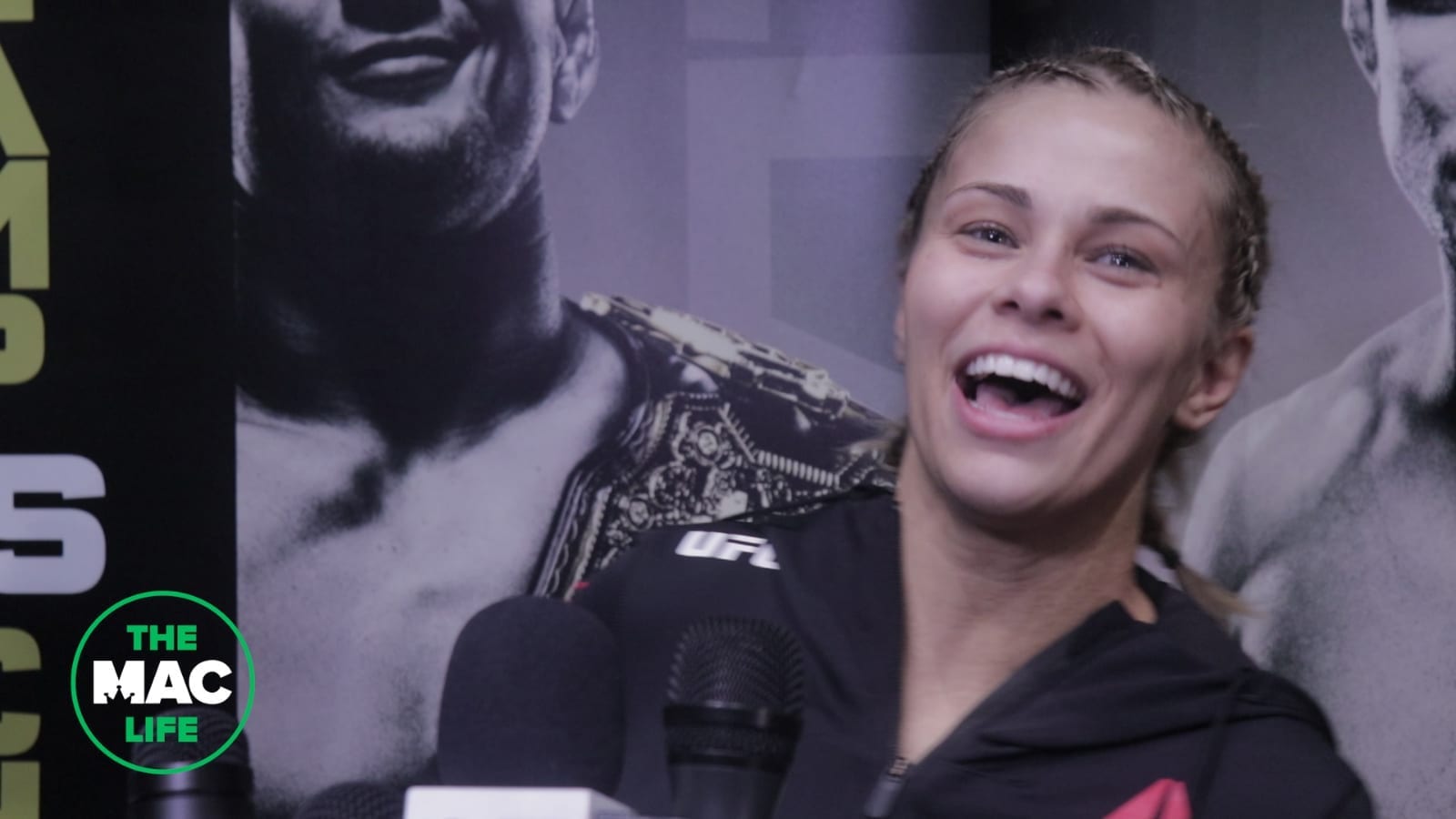 Paige VanZant has now gone 0-2 in the BKFC ring after she was outpointed last weekend by Rachael Ostovich, a fighter she had defeated in the UFC just over two years prior.
Ostovich found success in the fight by repeatedly landing a clubbing overhand right to which VanZant appeared to have no riposte, and when the result was read aloud after five tw0-minute rounds, VanZant's smile melted away and she exited the ring and made a beeline for the backstage area.
View this post on Instagram
It is VanZant's second straight loss in the realm of bare-knuckle boxing following her debut loss to Britain Hart earlier this year but despite the disappointment, she says that he spirits are hight.
"Guess what b*tches???!! I'm still smiling!!!" wrote VanZant on Instagram. "My story is full of setbacks, road blocks and detours. But, it is also filled with major comebacks, peace in my soul and a grace that saved my life. I promise you this, I would endure this pain everyday of my life over the pain of regret.
"I am going to keep chasing my dream one step at a time. 99.9% of the people on Earth would not dare do what I do. This story will be even better than my first. And if you haven't read my book before click the link in my bio. That is real pain. This is just a bad chapter. And to anyone out there struggling. Pain is only for a moment. The world may be dark and love to hate on you, but darkness does not drive out darkness only light can do that. So DO NOT STOP SHINING!!!!"
The slideshow of images shows exactly the damage that VanZant did to her hands during the ten minute contest, with both appearing reddened and badly swollen and it remains to be seen exactly what her next move in the upstart sport might be.
Comments
comments