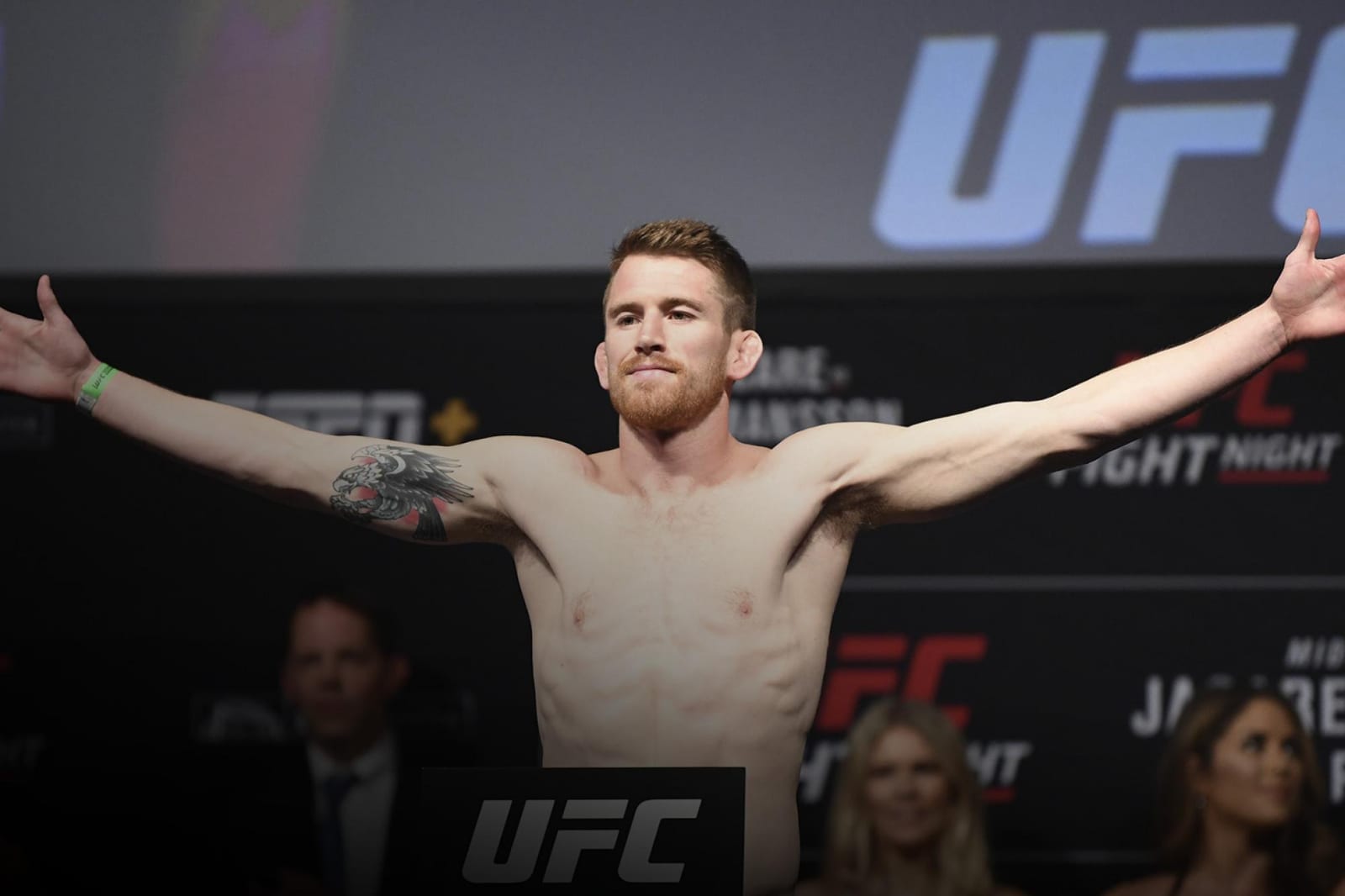 Cory Sandhagen didn't get the result he was hoping for last Saturday night, but he isn't letting it distract him from his goal of raising gold at 135-pounds.
Sandhagen was outpointed across five rounds by the returning Dillashaw in the former champion's first fight in two and a half years after serving a ban for ingesting the banned substance EPO, with Dillashaw taking the razor-thin split decision victory. In truth, the judges could have opted for either man in what was a fiercely competitive fight in which both fighters had their own moments of ascendency.
Dissecting his performance afterwards, Sandhagen said that he felt he was getting the better of the exchanges but admits he could have done more with his opportunities.
"It's hard to remember [what rounds I won]," Sandhagen said via MMA Fighting. "I think those early rounds, I was trying to Granby [roll] a little bit too much to break his grip and put myself on bottom, which probably lost me a couple of those [rounds].
"I know I had him hurt more times than me. I think I was landing the way cleaner shots. I was picking him apart but I guess I should have done more. That's on me."
In many people's eyes, the close fight came down to the fifth round — and Sandhagen agrees, but says he feels he did enough down the stretch to edge the decision in his favour.
"I told myself I was winning the fifth round. I thought that I did," Sandhagen said. "I don't know. What can you do? I thought I made really good adjustments as the fight was going on. What can you do? I guess I'll learn from it and I'll still be world champ. I'll still do all the things I said I was going to do, I've just got to learn and get better I guess.
"I could have done five more rounds," Sandhagen added. "That's really how I felt. I could have done five more rounds. If it was me, that's how the rules would be.
"It's like hey, let's do another one if it's that close. But that ain't the game that we're in. Like I said, it is what it is."
Regardless of the loss, Sandhagen says that he remains near the top of the bantamweight division — and matchmaker Sean Shelby apparently agrees.
"Sean Shelby just talked to me in the back," he said. "I made him pinky promise me that I'm still one fight away from winning the title," Sandhagen said. "He came back, he said 'there's nothing I can do about that but I promise you you're still one fight away from the title.'
"I said I'm going to make you pinky promise me and he did so that's still what we're looking at."
Comments
comments