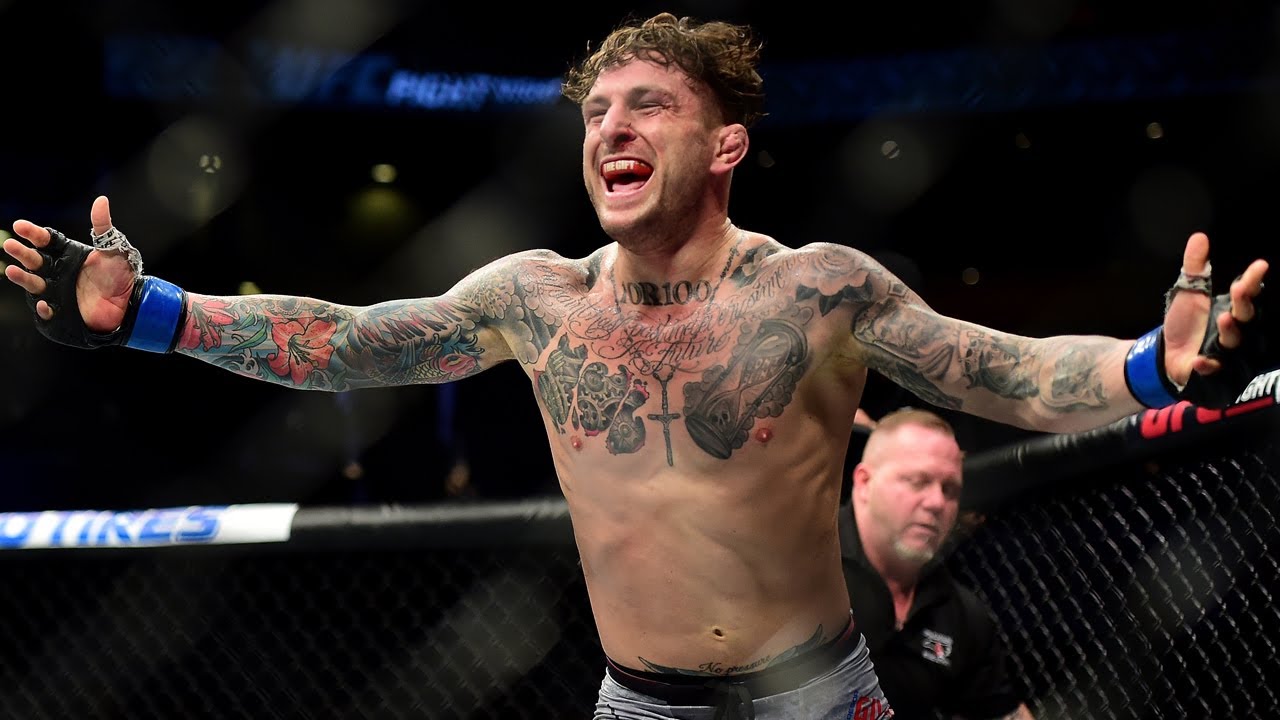 Gregor Gillespie just got fired up.
The well-mannered lightweight has on many occasions impressed fans with his talents inside the Octagon, but for a while seemed to have lacked that trash-talking spark that can make the slight difference between main events and prelims. Apparently, all it took for Gillespie to change tact was repeatedly being ignored by the bigger names.
In a post to his social media on Thursday, Gillespie took aim at Tony Ferguson, blasting the former interim champion for turning down a bout with him on multiple occasions, before expressing his disgust at Ferguson's recent call out of Michael Chandler with the tagline: "It's wrestling season, MF."
"Dude I just got word again from my manager that Tony Ferguson will not accept the fight against me, bro," Gillespie said. "And then I see you online, Tony, calling out fucking Michael Chandler, saying it's wrestling season, bro. Dude, you understand, like, I'm the wrestler, bro. I beat the shit out of Mike Chandler in college and I'll fuck you up in wrestling too.
"If you're looking for the wrestler, bro, accept the fight, dude. I need to start climbing and none of you guys seem to want to fucking fight. Tony, me and you are fucking available dude. We've been available since the same fucking one weekend apart … It's time. Let's just fucking do it. Calling fucking Chandler out for the fucking wrestling season. Get the fuck out of here, bro. I'm the wrestler."
It's certainly a change of pace for Gillespie, but it remains to be seen if it will earn him the big-name fight he's after.
Comments
comments