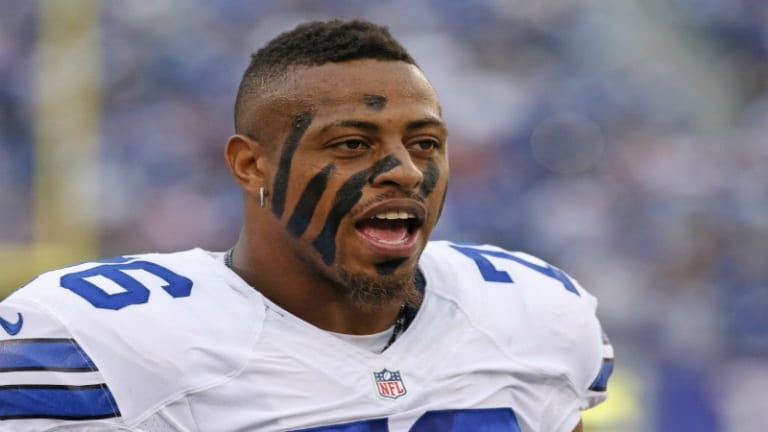 Former NFL player Greg Hardy has suffered a knee injury in an American Football game just days removed from signing a UFC contract following a 57-second knockout in his professional debut as part of Dana White's Tuesday Night Contender Series.
Dana White indicated following Hardy's successful professional debut that he intended to find a match-up for Hardy as soon as possible but those plans look likely to be put on hold after the injury, which he picked up during an Arena Football League.
As noted by ESPN and MMA Fighting, the former NFL All-Pro picked up the injury in the first quarter of a game with the Richmond Roughriders on Saturday and it is expected that he will find out the severity of it in the next days.
Hardy's signing to the UFC was a controversial one. While undoubtedly a top prospect in an increasingly threadbare heavyweight division, a past history of domestic abuse has led many to the conclusion that he shouldn't have been signed to the world's premier mixed martial arts organisation.
Hardy was convicted in 2014 of assaulting and threatening his girlfriend, though the charges were overturned on appeal after the victim refused to testify. His NFL career fell apart after that, after which he turned his attention to mixed martial arts.
Comments
comments