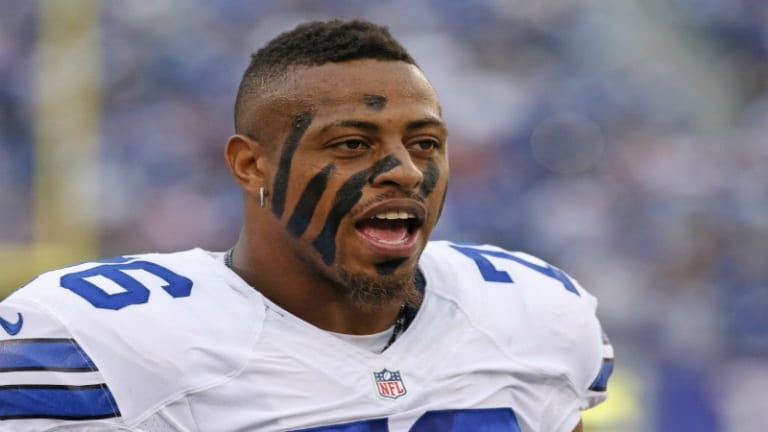 Greg Hardy has, for better or worse, garnered more attention in his professional mixed martial arts debut than the vast majority of other athletes stepping into the cage.
After earning a UFC contract, albeit a developmental deal, following his victory at Dana White's Tuesday Night Contender Series earlier this week, Hardy has received a large amount of scrutiny based on his chequered past.
Contract earned!

Check out @GregHardyJr's night from @DanaWhite's Tuesday Night Contender Series. ⤵️ pic.twitter.com/IT7SlDkkjo

— UFC (@ufc) June 13, 2018
One UFC fighter who made his feelings very publicly known on the matter was Derrick Lewis. The heavyweight has repeatedly spoken out against domestic violence during his career, and when discussing Hardy on UFC Tonight yesterday, showed he views the newcomer with a level of contempt.
"I watched the fight," Lewis said of Hardy. "I think he look good but as soon as the fight ended, I started thinking about his ex-wife and I was like, 'I wonder if he ever hit her like that'. I don't know, man. I really don't like guys like that, because I grew up with a troubled past, seeing my stepdad fight my mum just about every single day. I don't even remember one day they didn't go without arguing or fighting."
Lewis went on to state he'd be very interested in meeting Hardy in the cage in the future. A sentiment that the former NFL man apparently agreeswith.
"I'ma play it note by note," Hardy said. "I'm gonna do the steps that I need to take, and follow the path that Dana's setting out for me. Soon enough, you're gonna see me in front of the Black Beast, getting ready to go to work with that same stare. I'm not backing down, I'm not forgetting about it at all."
–
Comments
comments