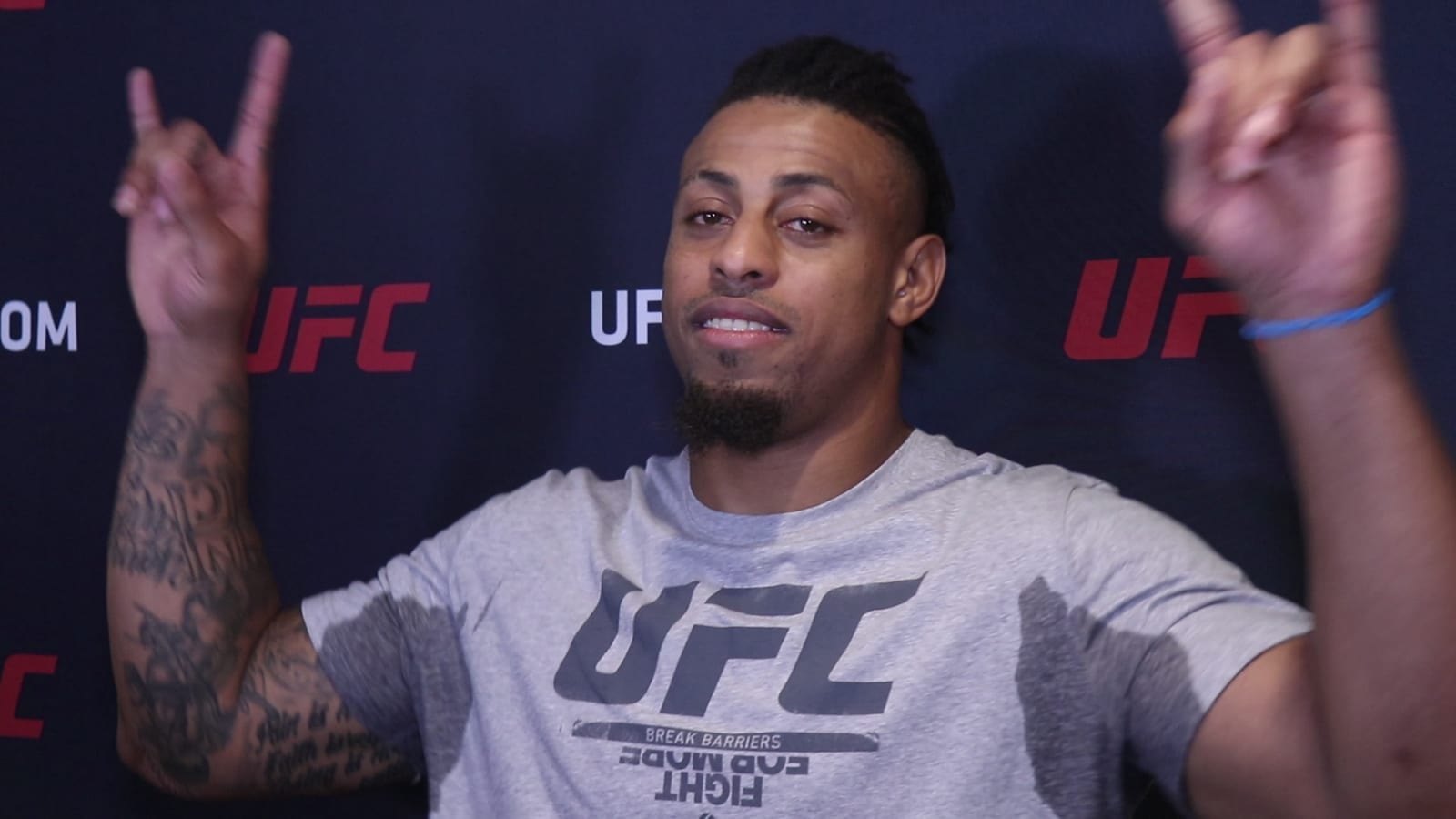 Greg Hardy says he will eventually move into boxing once he feels he's done with his mixed martial arts career.
The controversial heavyweight is set to meet Marcin Tybura this Saturday night on the final UFC card of 2020. While he's still working his way up the roster, it seems Hardy has bigger plans for his future in combat sports, and anticipates a move to boxing where he's hardly being sheepish about his chances.
"After I get done shutting this down, handling my MMA business, I will transition into the boxing world," Hardy said speaking during Thursday's virtual media day. "I'm trying to holler at Dana [White]. Hopefully, we can get some fights in the Zuffa Boxing world, Top Rank, Al Haymon – somebody come holler at this dude because I definitely want to go over there and knock out 'The Gypsy King,' make light work of that English cat Joshua, or whatever it is, 'Cry-baby Bomber.' We'll knock all those guys out, man. Of course, you know I'm going to work for it. It's an aspiration I think will come true real fast, and I can't wait for it."
Hardy is by no means the only UFC heavyweight to share his belief he'd give boxing's biggest names a hard time, as colleagues such as Francis Ngannou and Stipe Miocic have both challenged boxing champions.
Comments
comments