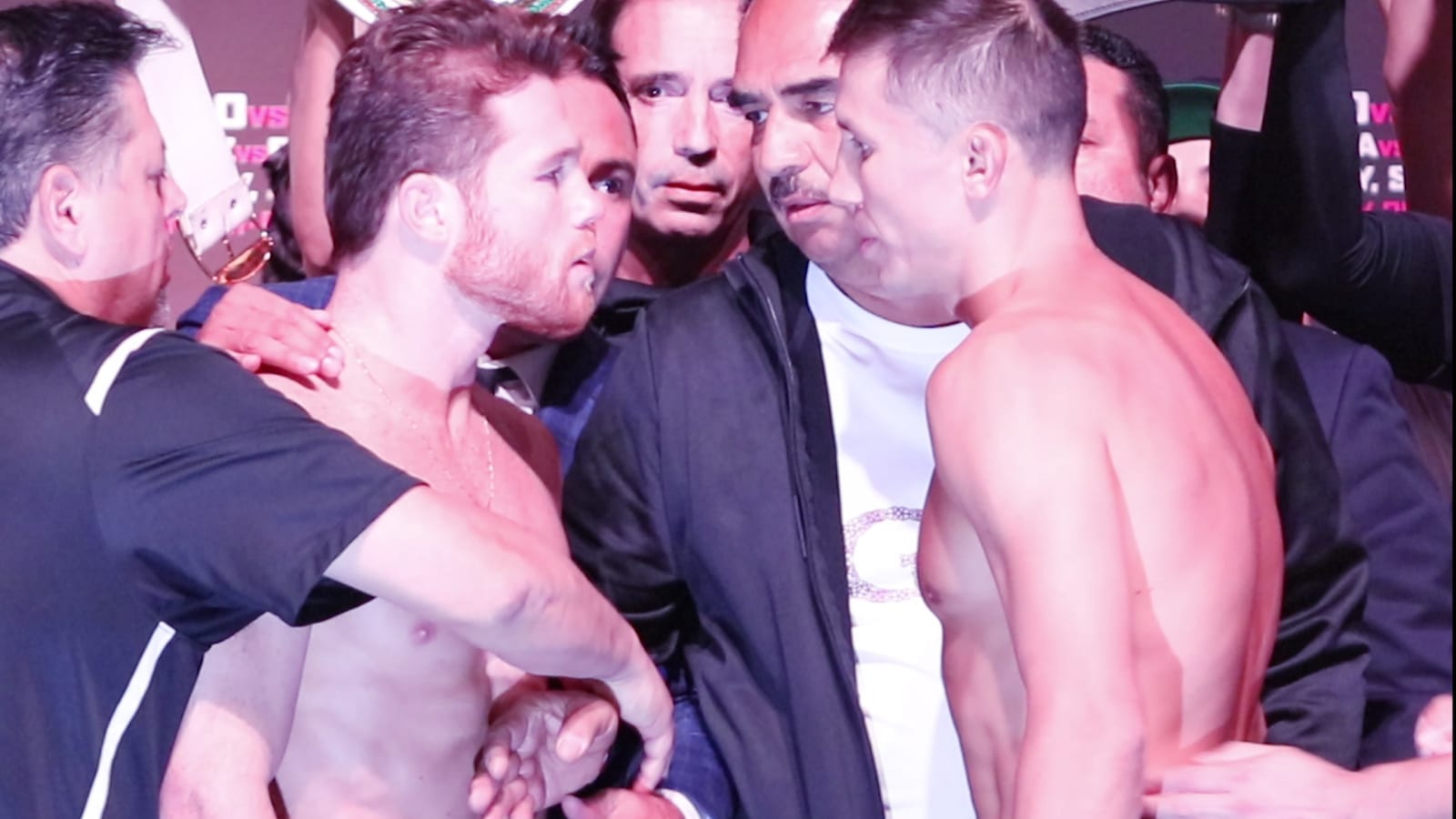 Canelo Alverez was unimpressed by Gennady Golovkin's recent comments towards Oscar De La Hoya.
Yesterday, Golovkin surprised fans by responding to De La Hoya's apparent interest in a boxing match with him by suggesting he would use the opportunity to do as much harm as he could to the promoter and former boxer, saying of De La Hoya's challenge, "You know Oscar, you know how dirty his mouth is. Everything involving Gennady Golovkin for him is a nightmare. He can say whatever. But let me put it this way, If I got an opportunity to legally kill a person in the ring, I might seize it."
While Alvarez and De La Hoya's relationship might not be as strong as it once was — Alvarez took legal action to break his deal with the Golden Boy boss — he still believes Golovkin's comments are beyond the line of decency.
"I think it's stupidity. He's just talking stupid," Alvarez said, speaking to Boxing Social through a translator. "In the ring, you get up there to hurt them, but not to kill somebody. You don't want to kill somebody there. It's not humane. It's not human to want to do that, so it's stupidity. He's talking stupid. It's not right, it's not human to want to try and kill somebody and touch a life."
–
Comments
comments