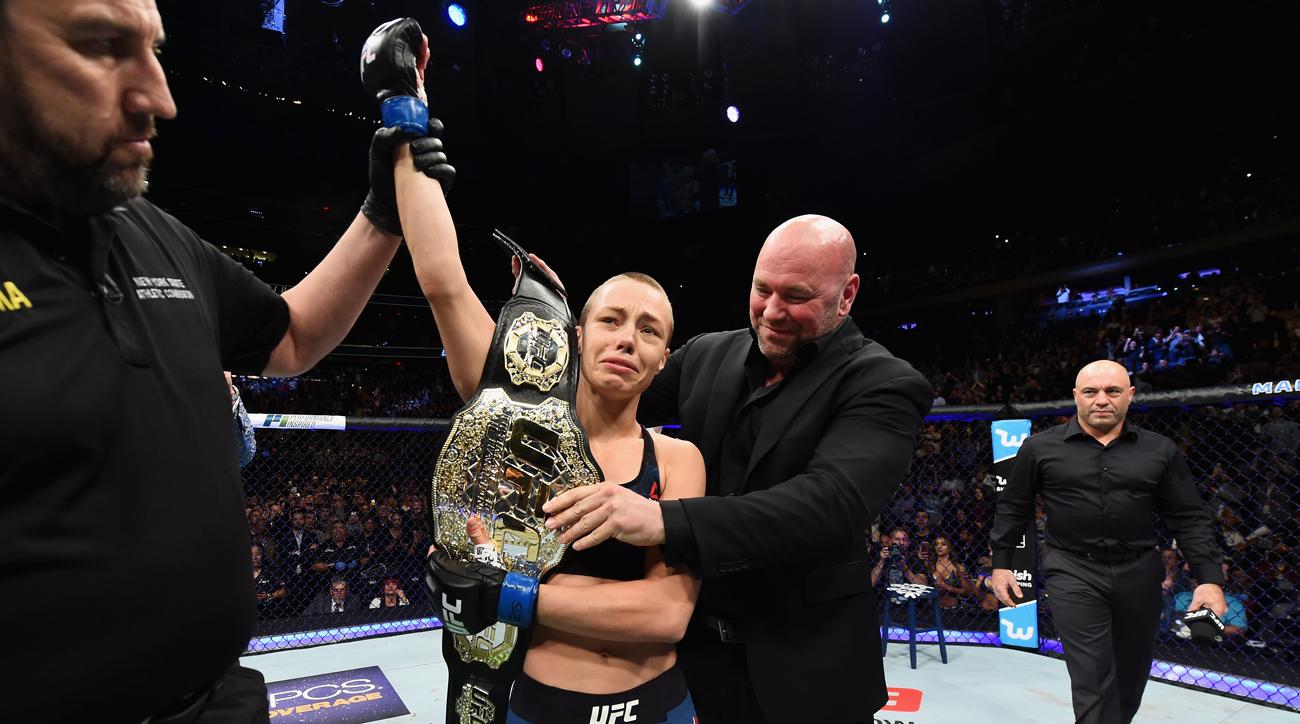 Pat Barry, the fiancee and coach of former UFC strawweight champ Rose Namajunas, says that she is seeking a fight with current titleholder Zhang Weili no matter what Dana White says.
Namajunas avenged her title loss defeat to Jessica Andrade this past July to potentially set up a title bout with the dominant Chinese champion but White appeared to pour cold water over those plans in a recent interview, where he said: "What I'm hearing is Rose does not want a title shot. Rose does not want to fight for a title. I don't think she did [like the pressure of being a champion]. She doesn't want to fight for the title. So we'll see how that all plays out."
White added that he felt that Namajunas did not like the pressure of being champion — but this is an assertion to which Barry disagrees.
"That is absolutely not true – we absolutely want the title fight," Barry said via MMA Fighting. "Who would turn down a title fight? We just don't want to air this out publicly. If there was some confusion, they can call us to clear it up."
Barry appears, to our eyes at least, to be suggesting that talks have begun with regard to a potential title fight with Zhang but they haven't progressed as planned, potentially leading to the UFC investigating different avenues — a story which has played out several times in the UFC's recent history.
White, though, appears set to stick to his guns and forecast another former strawweight champ as potentially being next in line.
"If you look at the rankings and how it plays out, it would play out Weili versus Carla Esparza," he said.
Comments
comments