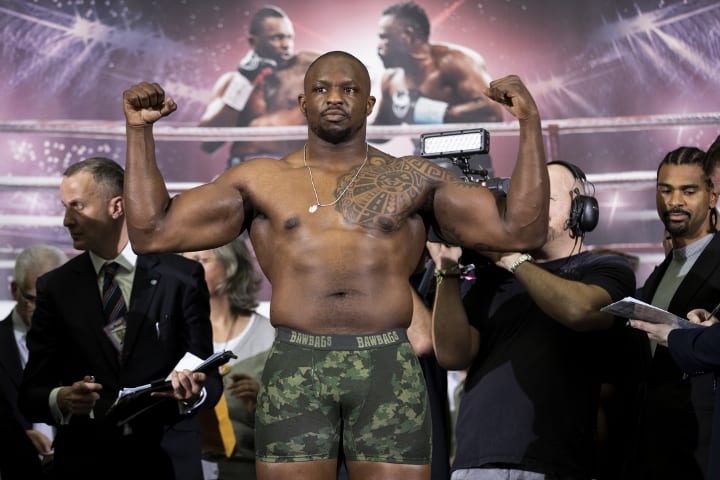 Dillian Whyte is getting restless on the sidelines waiting for Alexander Povetkin to agree to a date for their rematch, and is already considering alternate options.
The one alternative he'd like above all? Longtime heavyweight rival, Deontay Wilder.
"I would love to smash Deontay Wilder's face in," Whyte said, speaking to Sky Sports. "It's one of those fights where I would be very charged up. I would go out in the first round and just get going after him. It is frustrating, but it's still a big name. He's one of the top guys and I would love to fight him. He has to be serious. We offered him six, seven million dollars once and he turned it down when he was making one million dollars to fight Luis Ortiz. How serious is he?
"When people mention Deontay Wilder's name to me, I just get stressed. It's crazy, because once again someone else wants to fight me. Parker didn't want to fight me when he had the title. I tried to fight him, no. Lucas Browne, I tried to fight him, no. All of these guys. Deontay Wilder, I tried to fight him when he was champion. No. Now they've all lost, they want to fight me after. Luis Ortiz, I tried to fight Luis Ortiz three or four times. No. Povetkin, I tried to fight him three or four times before. No.
"But when they're in a bad position, they want to fight me now because it's a win-win for them. If they lose, they get paid well, if they win, they're back in the frame. These guys have got no respect."
Comments
comments