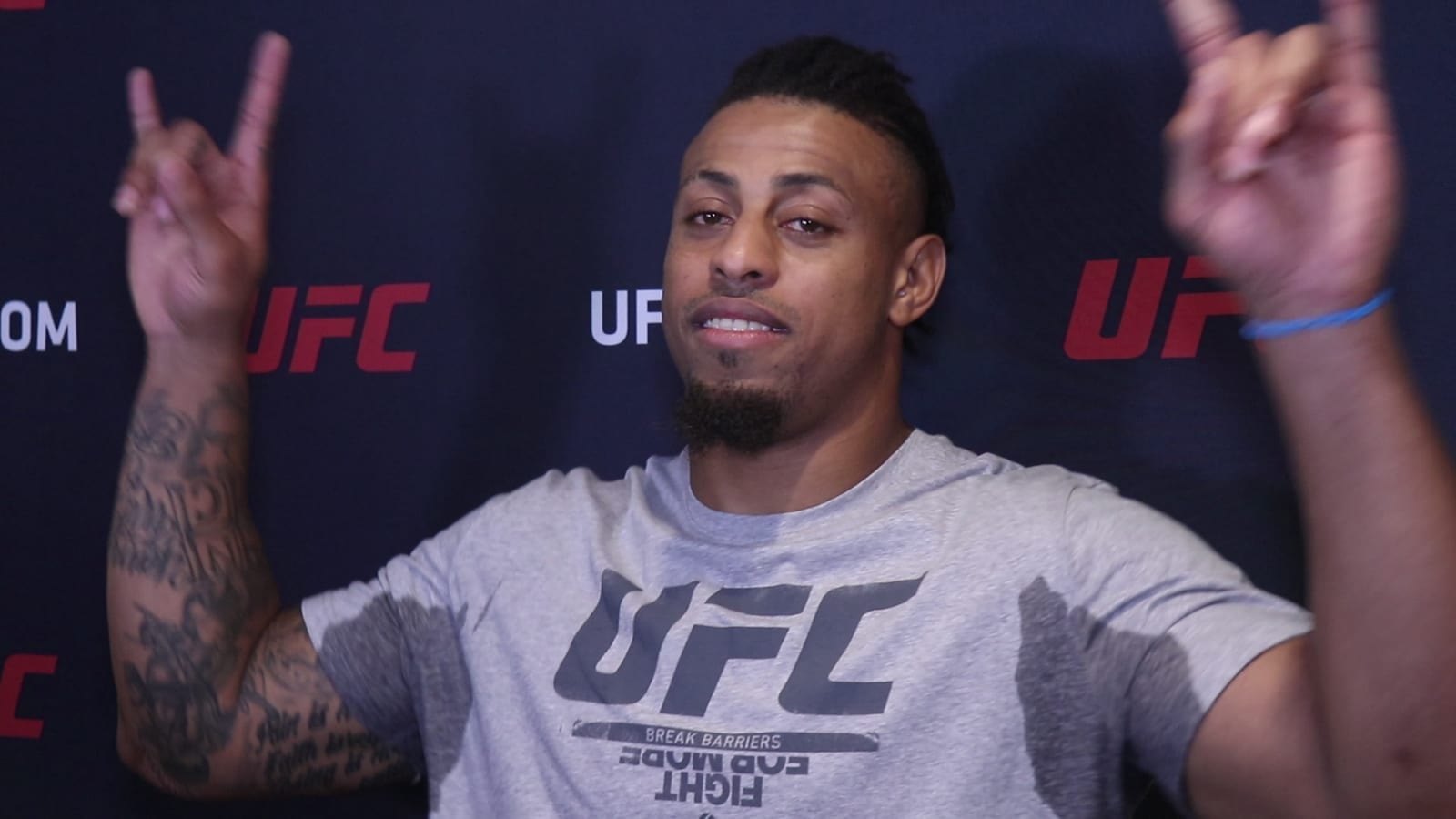 Greg Hardy will carve out his own little piece of UFC history next month when he replaces Junior Dos Santos in Moscow by becoming the first heavyweight fighter to fight five times in a calendar year in the organisation's more than 25-year history.
Hardy jumped at the opportunity to face Russia's own Alexander Volkov in the contest after Dos Santos was ruled out after suffering a bacterial infection in his left leg which required hospitalisation and comes just days after a win against Ben Sosoli on October 18 in Boston which was subsequently declared a no-contest after Hardy was seen to use an inhaler in between rounds — something which he didn't declare to the commission prior to the bout.
View this post on Instagram

And sometimes you get away by the hair on your chin lol #fightlife #princeofwar
Ex-NFL player Hardy is one of the more controversial fighters in UFC history owing accusations of domestic violence in his past.
In Volkov, Hardy faces — by far — the toughest test of his career to date. The Russian heavyweight owns a 30-7 record and has recorded wins against Fabricio Werdum, Stefan Struve and Roy Nelson in recent bouts. Most recently he was seen in the cage in October of last year when he was knocked out by Derrick Lewis with just 11 seconds remaining in the fifth round after dominating large swathes of the fight up until that point.
"I'm excited. There was a lot of things that played into this decision, dude," Hardy said to TMZ Sports. "The big one was just the opportunity. This is a big time fight, this is high level competition.
"My teammate went down so somebody's got to fill in. The next man up has got to fill in. That has just always been my mentality. I'm holding down for the team, the UFC always has my back. They took a gamble on my, do you know what I mean? They let me in the door. They need somebody to fill in and for sure I'm going to go and knock the guy out."
View this post on Instagram
"Derrick Lewis knocked this dude out," he explained. "If pillow-hands Lewis can do it, for sure I feel like I can go in there and compete and knock this guy out.
"It's time to step up and put my mettle to the test as the Prince of War. Stop talking, put the hands up and fight with an actual monster. I'm fighting with a top-ranked elite assassin."
The updated card will now feature the Volkov vs. Hardy bout in the co-main event slot, with original co-headliners Zabit Magomedsharipov and Calvin Kattar now bumped up to the main event.
UFC Moscow takes place on November 7 from the CSKA Arena in Russia's capital city.
Comments
comments