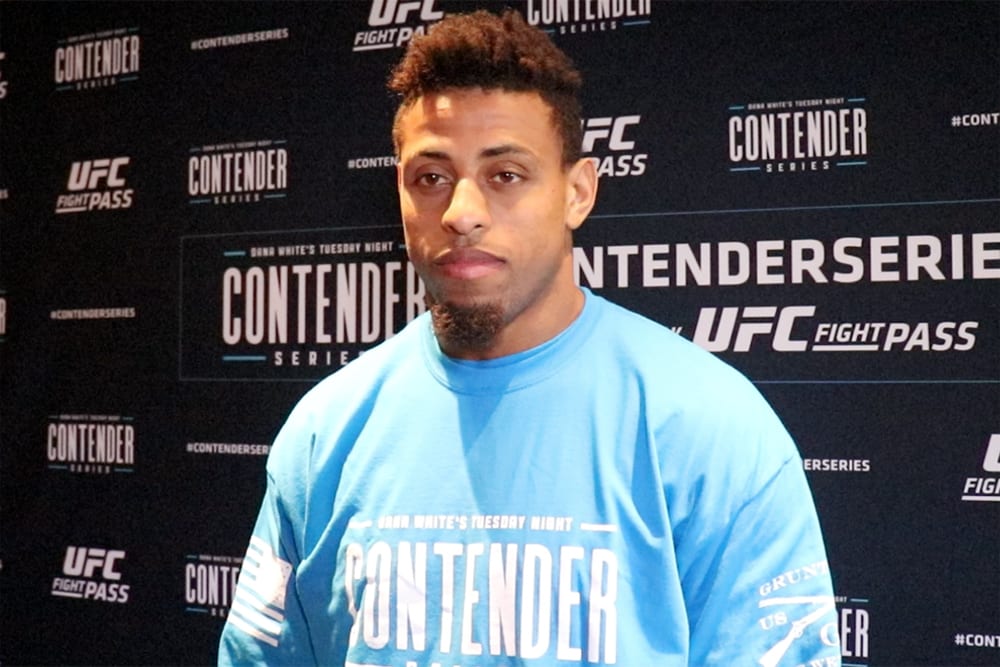 If there is an appeal to the Greg Hardy experiment in the UFC, it's likely that athletes of his calibre are few and far between in mixed martial arts.
Even in this early stage of his MMA career, Hardy has shown an explosiveness and power that few — even amongst other heavyweights — seem to possess. Certainly Hardy himself, who continues to court controversy just by his mere involvement in the sport, has made no secret that he values his own athletic talents and history in the NFL above many of his colleagues.
And now, apparently, he's willing to point to specific names. Names like Francis Ngannou, for instance.
While Ngannou is the likely next challenger for the heavyweight title following Stipe Miocic and Daniel Cormier's contest in a couple of weeks, Hardy maintains he's not been impressed by what he's seen from the heavy hitter, and even says he's using Ngannou's loss to Miocic as a lesson for himself.
"Francis Ngannou is a fighter that has athletic ability. He's not an athlete," Hardy said, speaking on The Slip 'n Dip Podcast. "Just seeing what happened to Francis with Stipe was a warning, but from the beginning, I always told everybody I want to be a well-rounded fighter. I don't want to focus on one thing and be one-dimensional. I want to be the man. And the only way you can do that is to take over."
Greg Hardy was last seen defeating Juan Adams in just 45 seconds at UFC San Antonio.
Comments
comments