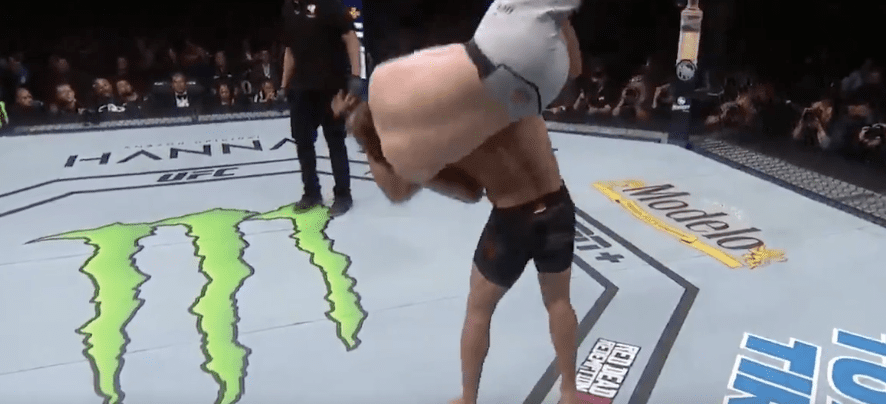 For as long as it lasted, last weekend's much anticipated welterweight clash between the debuting Ben Askren and former champion Robbie Lawler lived up to its billing.
Askren, the undefeated all-star wrestler, had talked a big game ahead of his first UFC bout but it came close to crashing down — literally — when Lawler threw slammed him to the canvas, his shoulder and neck taking the brunt of the blow, and began unleashing punches to the dazed Askren just seconds into the bout.
As he has done before (notably against Luis Santos) Askren survived and began imposing his own will, catching Lawler in a bulldog choke mid-transition which he squeezed until referee Herb Dean stopped the fight. One problem though, Robbie Lawler protested that he wasn't 'out'.
Video: Robbie Lawler welcomes Ben Askren to the UFC by throwing him through the air | https://t.co/rnWogE2QhN

— TheMacLife (@Maclifeofficial) March 3, 2019
Post-fight replay showed what Dean saw: Lawler's arm appears to go limp. However, another angle also shows Lawler offer Dean a thumbs-up while in the position, apparently signifying his lack of concern.
Rener and Ryron Gracie know a thing or two about submissions. The brothers from the world famous grappling family, who produce a fascinating series of videos breaking down various techniques from fights, say that it is likely that Lawler was actually fine in that position, but perhaps not for very much longer.
"It was a legit choke," Rener said of the technique. "If the fight was not stopped, Robbie would go unconscious from this situation, that is our belief."
The brothers also state that some observers noted that it was a 'pain' move, akin to a neck crank, and not a 'blood' choke which can lead to a loss of consciousness.
"The chin tuck debate, 'because the chin is tucked it's just pain, it's not a blood choke.' That's not true either."
Comments
comments