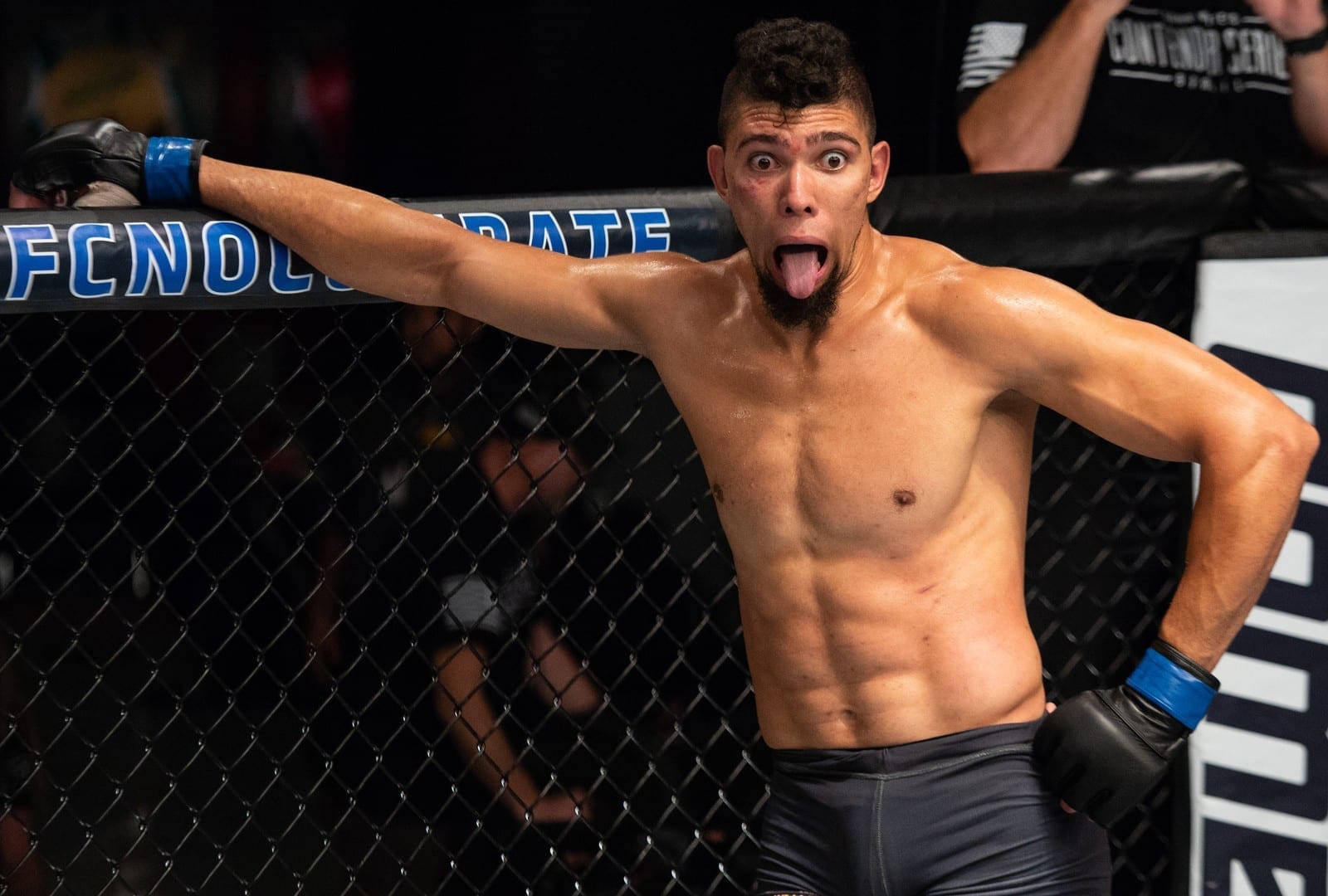 Johnny Walker certainly had an eventful night last Saturday at UFC 235. 
The Brazilian light heavyweight took just 36 seconds to demolish Canadian fighter Misha Cirkunov with a flying knee & punches combo to gain his third UFC win and move to 17-3 as a professional, but moments later injured his left shoulder while performing a typically exuberant 'worm' celebration.
The injury left the 26-year-old prone on the canvas just seconds after claiming his biggest MMA win to date. No matter though. Walker reported on Monday that the self-inflicted injury shouldn't take much more than a month to heal, which opens up a new direction for UFC matchmakers in a division dominated by just a handful of fighters in recent years.
One of those, Jon Jones, underlined his status as the division's premiere fighter by defeating Anthony Smith in the main event last weekend but if and when Walker gets his chance against Jones he says that he won't let the occasion get to him.
"I hope [to] fight against him… Not soon, I need more fights," Walker said to TMZ via BJPenn.com. "There are guys who deserve the fight more than me. But I need to beat three, four more guys. This will give me more experience and I'll be ready for Jon Jones.
"I think when [people] fight against Jon Jones, people [are] a little bit scared or respect him too much, you know? And when I fight against him, he's a nice guy but when closes the door in the Octagon, no respect, no fear, no nothing. Only I go and fight."
"My friend, you know I can give you a proper fight," Walker said. "I'm not scared, we will have a dance together."
Comments
comments