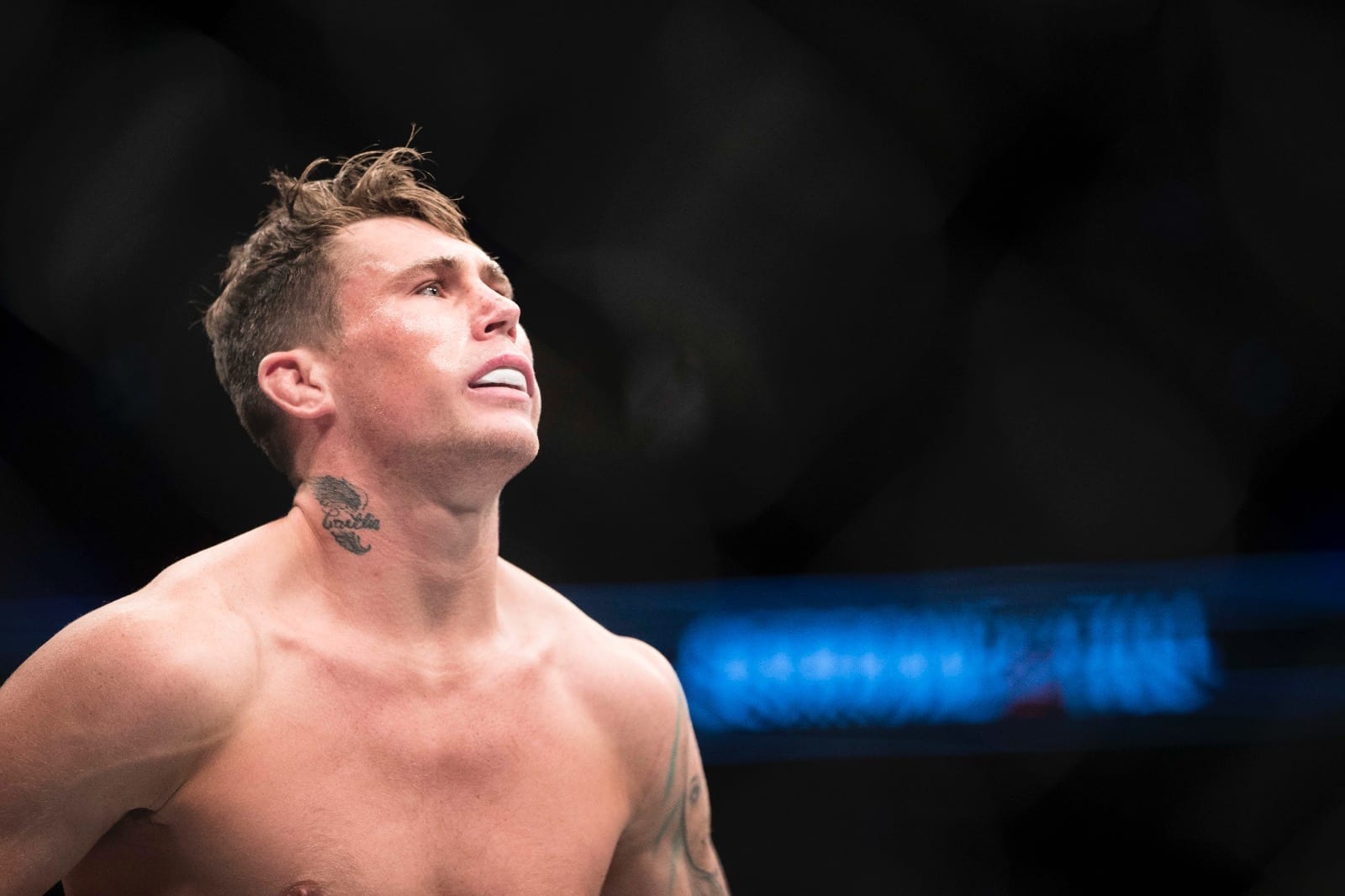 Darren Till has been doubted before.
The Liverpool welterweight was supposed to lose his last bout. Donald 'Cowboy' Cerrone, Till's opponent in his last bout in Gdansk, Poland, last October was one of the UFC's most battle-worn veterans. He was a former world title challenger and had beaten the names like Benson Henderson, Eddie Alvarez, Rick Story and Matt Brown in bouts past.
Till, the 25-year-old, was supposed to be next on that list. Perhaps he could get the 'rub' from being in there with 'Cowboy', a taste of top level mixed martial arts to help bring him to the next level of his evolution.
Instead, a little over four minutes after the first bell, it was all over and it was Cerrone who was looking up at the lights unsure exactly as to which tool of Till's whirlwind offence had put him there and Cerrone had joined the ever-increasing list of people who have tried – and failed – to withstand him.
And now, Darren Till is being doubted again.
Sunday's opponent in the Echo Arena in Liverpool, Stephen 'Wonderboy' Thompson is supposed to win, in many people's eyes at least. There are levels to this game, they say. Thompson's 57-0 kickboxing record eclipses anything Till has, or will be able to, do in the cage this weekend but even with the biggest fight of his life just around the corner, Till remains calm, cool and confident.
"It's going to be historic," Till said at Friday's pre-fight press conference via ESPN.
"I'm never going to sit here and say I had a hard life because I haven't. I've had a great upbringing. I've just been one of those kids who found themselves getting into trouble all the time. I've had a struggle.
"I've risen and I've fought before. For me, looking back on everything what's happened, this has never been done before. I'm the main event against Stephen Thompson. I f—ing love it."
Liverpool faces a unique sporting double this weekend. The day before Till's fight, Liverpool FC face Real Madrid in the UEFA Champions League in Kiev, something Till says he will be drawing inspiration from.
"That would be amazing, I really want Liverpool to win," Till said. "Obviously I'm going to win. It's just going to be one of those weekends that people will talk about for years to come. It will go down in the history books.
"I just want to go out there and beat Stephen Thompson. There's nothing else on my mind. I don't care about my family, I don't care about my girlfriend, my daughter, anything. I just care about Stephen Thompson. "For now, f— everyone, I'm selfish. I want to beat him."
Comments
comments