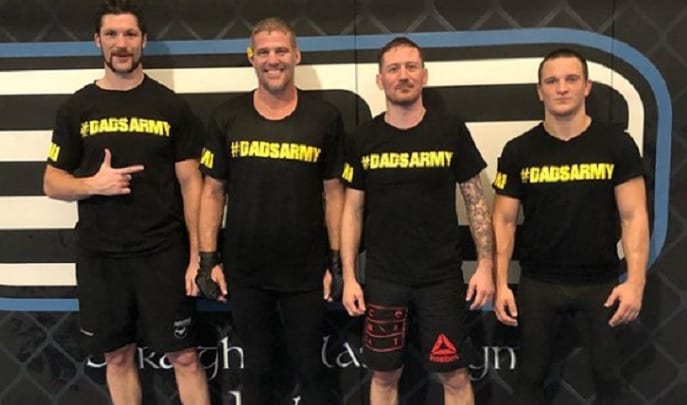 Few UFC competitors can boast the type of combat experience that Dan Kelly can.
The 40-year-old Australian and four-time Olympian faces Tom Breese at the UFC's card in Liverpool this weekend knowing that if it doesn't go his way it could be the last time he sees the type of competitive combat which has defined his life to this point.
Kelly first began competing in judo when he was seven years old and in 1994 was selected on the national team to compete at the Junior World Championships. Two years later he was on the senior team and he would go on to win the Australian championship on nine separate occasions. He has competed at four Olympic games as an athlete and a fifth, in 2016, as a coach.
After an MMA debut in 2006 it would be another six years before Kelly would do so, as his commitments to judo meant that a double career such as this was difficult. But once Kelly eased back on that, it opened up a whole new world.
Kelly won 13 of his first 14 professional bouts, six of those in the UFC, where he defeated the likes of Antonio Carlos Junior, Chris Camozzi and former light heavyweight champion Rashad Evans but now, with father time ticking ever forward and with two successive defeats in his last bouts, Kelly admits he's looking towards retirement.
"If I lose another one, then I'm definitely done," Kelly, who spent the final weeks of his training camp at SBG Ireland in Dublin, admitted to MMA Junkie.
"I changed things a lot this preparation, I did a lot more than I normally do, and we did everything that we possibly can to try to create that (winning situation).
"If I can fight the way I think I can and I know I can, I should win the fight, and then I can finish on my terms," Kelly added. "I can finish my career on my terms. But you've got to be realistic. I am 40. I still feel good. I'm still training well. But at some point the story has to finish."
If Sunday is in fact Kelly's final walk to the octagon, he is at peace with it.
"I want to fight, I'm excited to fight. … In reality I want to finish at home. I want to have my kids involved because they're a little bit older now."
Comments
comments