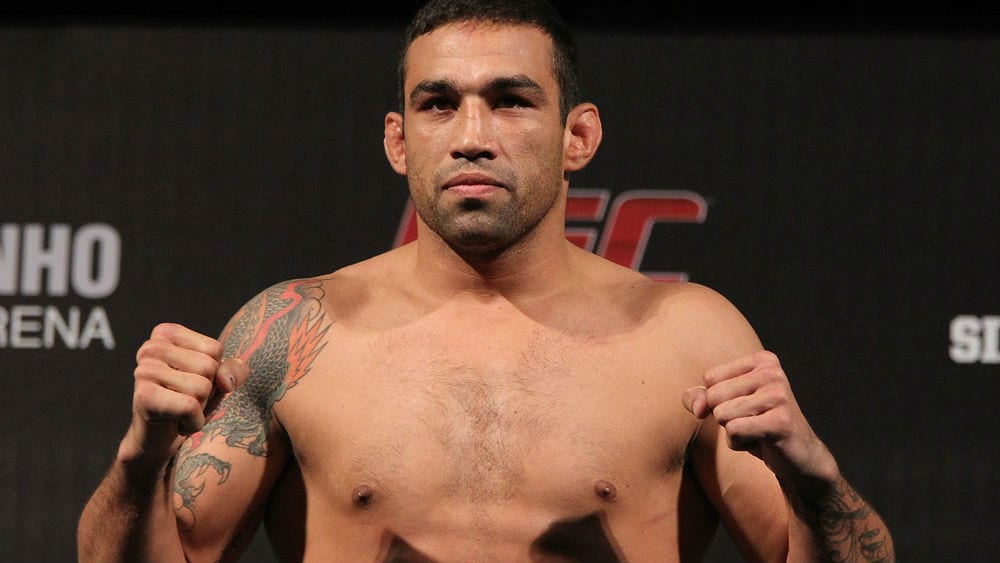 Former UFC heavyweight champion Fabricio Werdum has pledged to resolve a "misunderstanding" with USADA after the UFC's anti-doping authorities notified him of a potential violation earlier this week.
Prior the USADA announcement Werdum was understood to be in the final stages of agreeing to a bout agreement opposite fellow submission ace Alexey Oleniyk which was rumoured to serve as the main event for the UFC's debut event in Russia on September 15.
The violation stems from an out of competition sample administered by USADA on April 25th, around five weeks after his last bout – a fourth round TKO loss to Alexander Volkov in the main event of the UFC's event in London on March 17th.
Writing on social media, Werdum said: "Hey guys, I got up this morning to the news that one of my urine samples from April tested positive for a prohibited substance. I am working with my team, the UFC and USADA to understand what happened. I've always been careful with everything I take and I've always supported a clean sport. We will work hard to solve this misunderstanding and I hope soon to be able to go back to the octagon and do what I love."
While his statement certainly suggests that Werdum is in the process of appealing, it remains unlikely that the issue will be resolved in time to save the proposed UFC Moscow main event leaving Oleniyk and the UFC seeking a new headline fighter.
Comments
comments