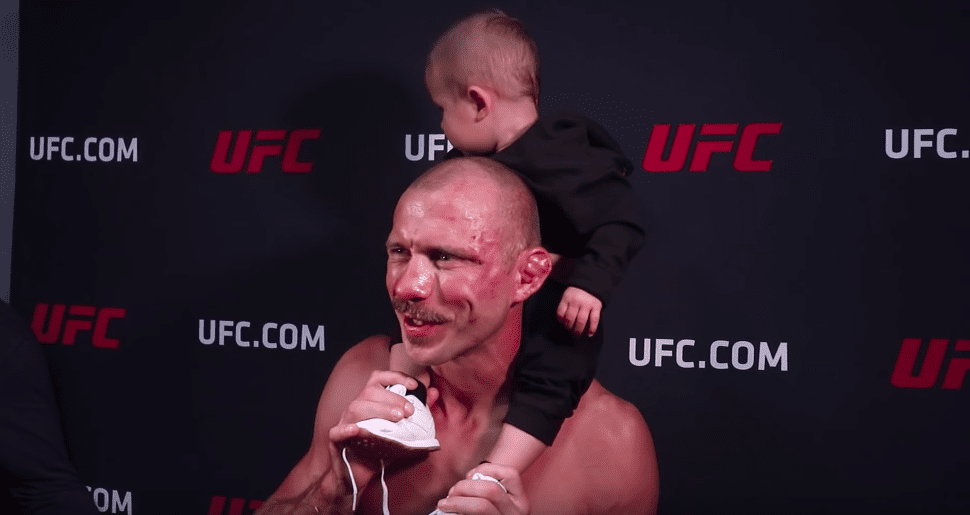 Donald Cerrone didn't get the result he was hoping for in last weekend's UFC Vancouver headliner opposite Justin Gaethje but he isn't letting the first-round defeat get in the way of his title hopes at 155-pounds.
Cerrone will likely move to the back of the queue among the UFC's top lightweight contenders after being stopped via strikes like so many of Gaethje's past opponents and with him increasing his professional record to an impressive 21-2 and opening the door for future blockbuster bouts with the divisional elite, Cerrone says he will soon rejoin Gaethje at the top of the contender list.
"I don't feel like I'm passing the torch yet," Cerrone said post-fight. "I'm going to get the belt. It's going to happen. I guess I just slid down the rankings a little bit. I'm going to come back. I'm going to train hard and I'm going to get it. It's the last thing I've got to do with my legacy."
Cerrone has now lost two straight at 155-pounds. The defeat to Gaethje comes after a defeat to another top lightweight contender, Tony Ferguson in a fight which was stopped by doctors at the end of the second round after a grotesque swelling on the fighter's right eye obstructed his vision to the point that he was deemed unable to continue.
"You can have the greatest legacy ever in the world but if I don't have a belt, I just fall a little bit short. Now me reflecting on everything, that's the one thing I want," Cerrone said of the lightweight gold.
However, Cerrone remains a realist. If that title opportunity never comes for the fighter who will be 37-years-old on his next birthday he will be secure in the knowledge that he gave it his best — and that is exactly the type of lesson he would like to impart on his young son, Danger.
'On the flipside of that if everyone says you try so hard and you never get it, is it going to crush you? No, I tried," Cerrone said. "That's something I can teach my boy. I tried. I gave it hell."
Comments
comments