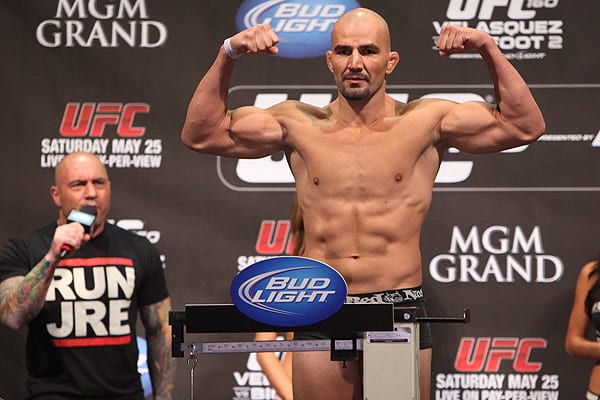 The ongoing coronavirus health crisis has had its impact felt on a UFC card once again, after it was announced that Gloveir Teixeira has been forced to pull out of next Saturday's main event fight with former world title challenger Thiago Santos.
The fight is expected to be postponed to the UFC's scheduled card on October 3, with news of the pullout first reported by Combate.
The fight remains a highly-anticipated matchup in a UFC light heavyweight division which has its top spot very much up fro grabs following Jon Jones' recent announcement that he is to move to heavyweight. In addition, former champion Daniel Cormier (retired) and Alexander Gustafsson (moved to heavyweight) are no longer occupying top spots in the division, leaving both Teixeira and Santos in an ideal position to stake the candidacy for world title opportunities.
Santos is to complete for the first time since he was defeated by Jon Jones last summer in a fight in which the Brazilian injured both of his knees. Despite that, Santos was awarded the decision by one of the three cageside judges — the first time that a judge has scored against Jones in a UFC fight.
Teixeira, meanwhile, has won four straight fights at 205-pounds, most recently a five-round drubbing of another former contender, Anthony Smith, in May. A fifth win on the bounce, you feel, could make him a two-time UFC light heavyweight challenger — more than six years after his last title shot.
A new light heavyweight champion is due to be revealed later this month when Dominick Reyes and Jan Blachowicz tangle for the vacant title at UFC 253 on September 26.
Comments
comments