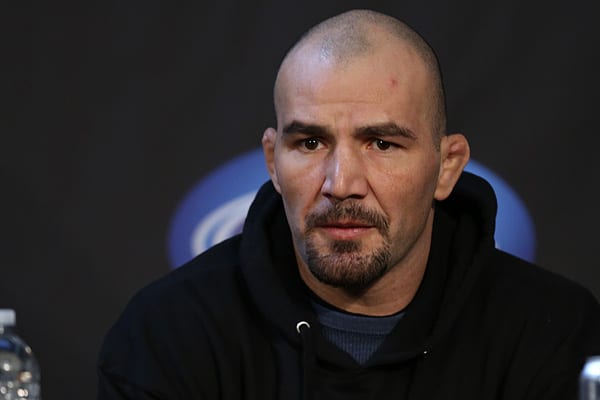 While it's not confirmed yet, there are talks that — should Jon Jones want a tune up fight — UFC light heavyweight champion Daniel Cormier will be defending his belt against Jimi Manuwa.
While the fight might seem very 'grappler vs striker', Manuwa and Cormier's recent back and forth appears to have captured the MMA fanbase's imagination, and could be a worthy bout in the wake of Jones taking a different fight.
Not that Glover Teixeira is on board.
"Jimi Manuwa isn't qualified to fight for the belt," Teixeira said, speaking with MMAFighting. "He didn't beat any top fighter yet. I think Jimi Manuwa has to beat a top fighter first before thinking about fighting for the belt, or maybe two or three top guys. Manuwa is down there, in my opinion."
While he's not quite putting his own name forth, the Brazilian has a scheduled bout against Alexander Gustafsson that could prove to have title connotations. The two meet in Gustafsson's home of Stockholm, Sweden on May 28.
And Teixeira believes he has the Swede beaten.
"To beat Gustafsson, I have to be ready for everything," Teixeira said. "My striking is on point, and so is my wrestling. He's a striker, but he likes to go for takedowns as well, and so do I. I'm comfortable standing, but if he makes a mistake, I'll take him down to use my jiu-jitsu and ground and pound."
Comments
comments