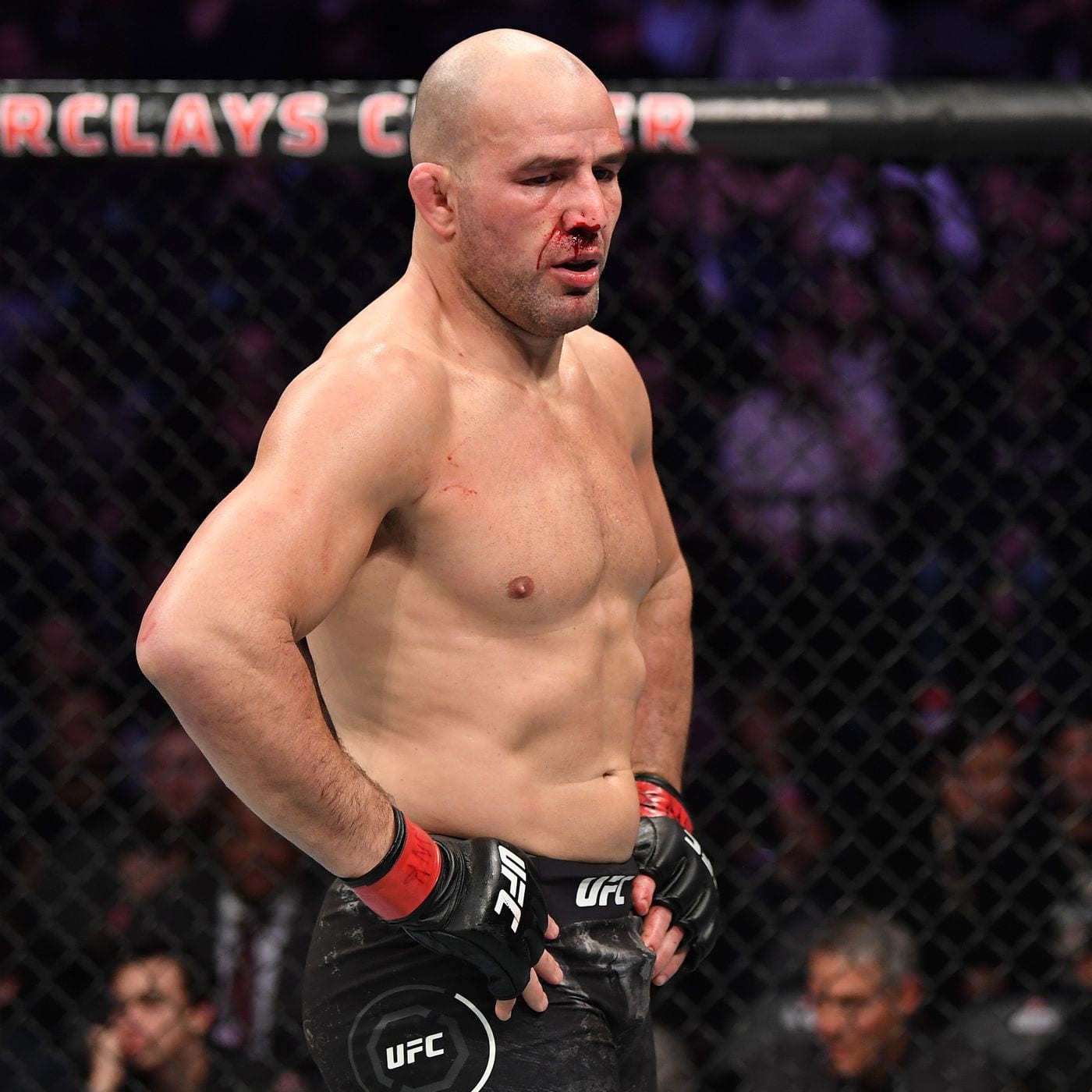 It was one of the more exciting UFC title bouts in recent memory but Glover Teixeira won't exactly have fond memories of his Singapore showdown with Jiri Prochazka.
The Brazilian veteran and (now) former light heavyweight champion looked to be on the way to decision win against the surging Czech star before he was caught in a late rear-naked choke which forced him to tap — but this came after Teixeira was unsuccessful with a submission attempt of his own when he jumped on a potential guillotine choke opportunity when Prochazka briefly displayed his neck.
Unfortunately for the 42-year-old it wasn't successful, and he says it is a decision which will haunt him.
"Instinct, right?" he said via MMA Fighting. "He put his head down and his neck fell right into my guillotine. I didn't go for it, he gave it to me. I could have been more patient, of course. I kind of jumped the gun. But the same way he caught me later — we think that when someone is hurt and tired you'll catch him with a guillotine and he'll tap quickly, sometimes he goes out quickly too.
"I've always said this, anyone can submit anyone [in MMA]. You can put Roger Gracie in there, who has the best jiu-jitsu in the world. If someone knocks him down and he's hurt, you can get him with a rear-naked choke. You'll compete in jiu-jitsu with Rodolfo Vieira and you won't catch him, I bet that, but it happens in MMA. And it happened with me.
"But the guillotine, man. I feel like crying watching it again. F*ck.
"There's a lot that goes on in a fight and you'll learn from it. 'I could've done this or that.' I always go back and watch it to fix my mistakes, regardless of winning or losing. I'm always criticizing myself and fixing my mistakes. But it is what it is."
Teixeira added that the submission he found himself in towards the end of the fifth was a checkmate move but that it came against the momentum of the fight to that point.
"But I dominated the jiu-jitsu the entire time, " he said. "There were some times I dominated on the feet, too. There were some times I lost on the feet, but I always dominated on the ground. I was on the bottom a few times but always defended his ground and pound. That's the reality, I dominated on the ground but was caught in the last minute. Like a punch, someone dominating the entire fight and a punch lands."
Comments
comments