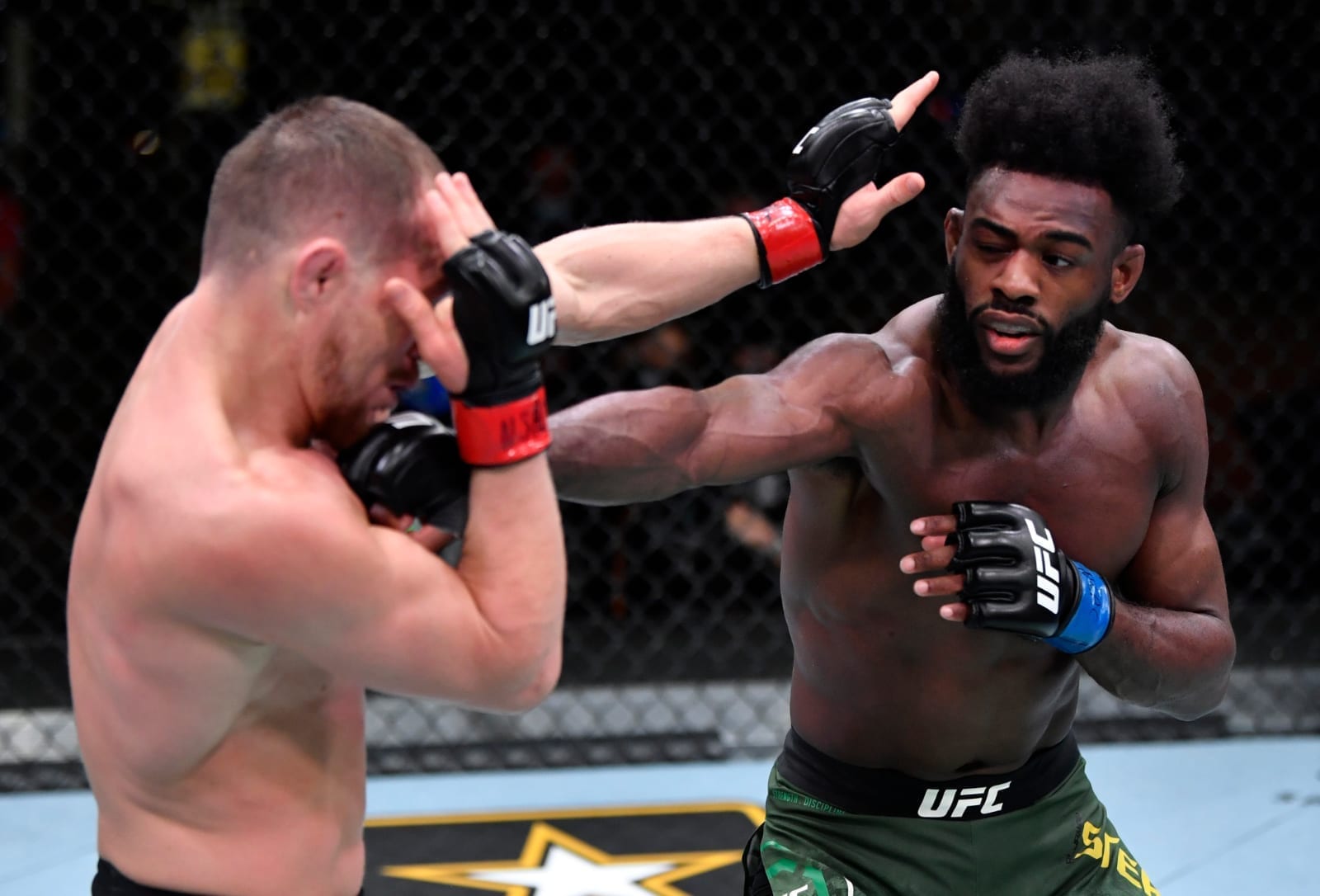 Aljamain Sterling is more than happy to defend his UFC bantamweight title against whoever the next man up is.
But as the reigning 135-pound champion, who defended his crown in April in a volatile rematch with Petr Yan, said on his YouTube channel, his status as the undisputed champ should lead to a more bountiful paycheck.
Reports on Thursday indicated the the UFC are targeting a title match between Sterling and the recently-returned T.J. Dillashaw, who has fought just once (a split decision against Cory Sandhagen) since he returned from a two-year drugs ban, for UFC 279 later this year, and Sterling explained exactly what needs to be done for him to sign on the bottom line.
"There's no fight until there's ink on paper, and as of right now, my contract is exactly the same," Sterling said.
"There has been no escalator in this fight. I'd like to think I played my part, did the right things, and even allowed myself to be the bad guy in the last outing with Petr Yan, and help play up the storyline.
"So one would think that being a company man would actually help you in the long run. So I did my job – as of right now, I'm training, hoping that we come to some type of agreement to give some type of pay bump which naturally happens in all the contracts."
Furthermore, Sterling said that he won't be pushed into a scenario that he doesn't feel is right for him — and that he welcomes the opportunity to sit down with UFC brass to discuss their collective next step.
"For me, I want to make sure we get the deal right before we just jump into another fight, because at the end of the day, I climbed through the ranks, I worked my ass off, and I played my position in terms of helping to promote the fights, which a lot of these guys don't even do," he said.
"I'm here to be a company man, and at the same time, I want to look out for my best interests. There's a fine line where there's a balance where getting both of those done can happen."
Comments
comments