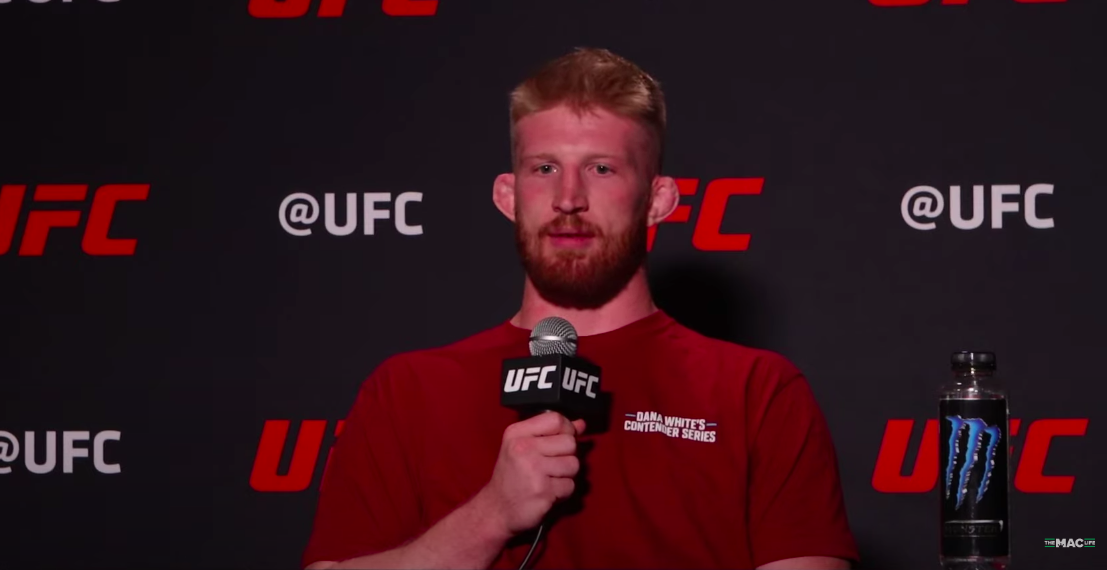 Wrestling standout Bo Nickal is just 3-0 in his young mixed martial arts career but the three-time NCAA collegiate champion says he is destined for the very summit of the sport, and wants to go through Khamzat Chimaev to prove it.
Nickal gained entry to the UFC on Tuesday night with another sensation finish on Dana White's Contender Series, finishing Donovan Beard by triangle choke submission after a dominant 52-second performance in the cage. In his three career fights to date, no one has been able to get past the 62-second mark with him.
He is accustomed to victory. His college record stands at an incredibly dominant 120-3, which included unbeaten seasons in both 2018 and 2019, as well as a respectable 28-10 senior freestyle record, only recently losing out to David Taylor in the US Olympic trials (Taylor has a frankly ridiculous 141-19 record in the seniors).
And with his wrestling chops being up there with anybody on the UFC roster, Nickals says he wants to tangle with another dominant grappler: Khamzat Chimaev.
👀 @NoBickal has his sights set high for his UFC debut! #DWCS pic.twitter.com/vyEK5qXyxc

— UFC (@ufc) September 28, 2022
"If the UFC wishes, give me that Swedish dude," Nickal said after his win. "He might not even be the best guy, because he can't even make weight, but if that's the case, I'll take him. If not, then give me Logan Paul. UFC debut. Me vs. Logan Paul, I know he has some skills. If we can't do it in the UFC, let's do it in the WWE. I'll meet you in the ring."
Dana White, though, isn't so keen on fast-tracking the still inexperienced Nickal to a fight like that.
"Let's not get crazy here," White told the assembled media in Las Vegas. "It's funny, we were in matchmaking today, and we were talking about Khamzat and possibilities and how f*cking good that guy really is.
"You don't test [Nickal] against ranked talent,"White said. "You bring him in just like you would bring in any prospect. You build him up, give him fights.
"The problem is, there's no easy fights here. This isn't like the boxing model. But he walked into a show where there's no easy fights. Everybody here are killers. So if you perform the way that you performed here twice – there's some guys that come in here and it's a rough go. There's wars, and they'll squeak out a win at the end. This guy came out and dominated twice."
Comments
comments