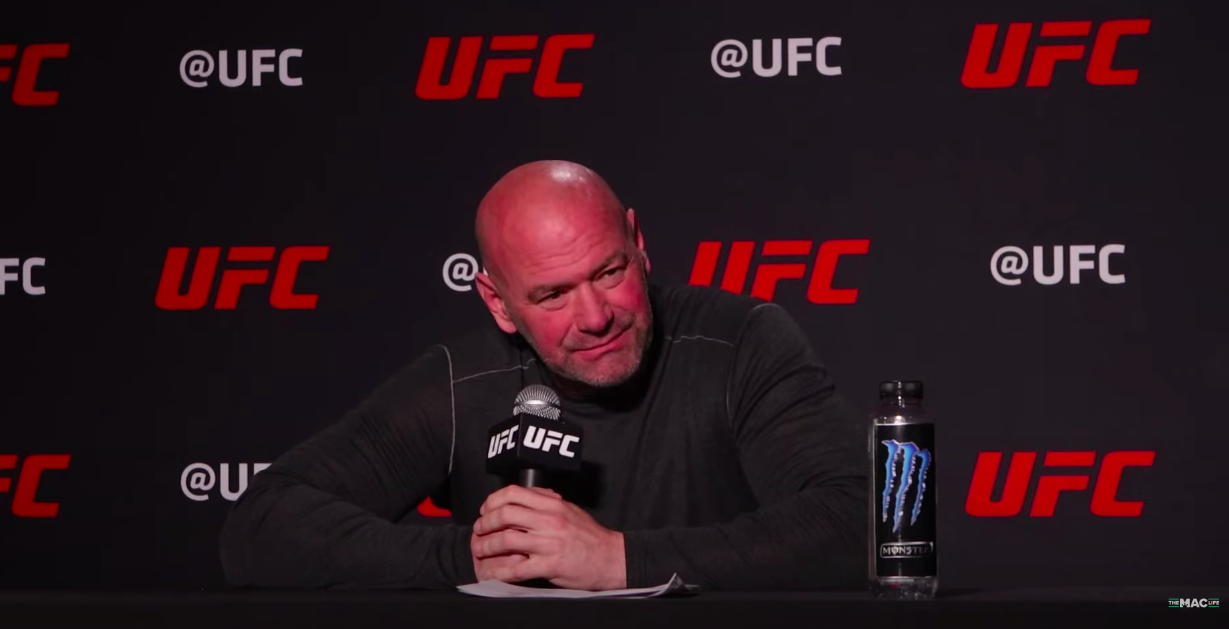 The day is going to come, just not yet.
In the near quarter-century in which Dana White has been involved with the UFC, the face of mixed martial arts has changed massively. Back then in those wild west days of fewer weight classes and even fewer rules, the sport seemed destined to forever occupy a niche role in the sporting landscape — but year-by-year, and after aggressively chasing government regulation, the UFC began to gain a foothold in US and global sports, and has now spawned into a multi-billion dollar industry which has allowed the organisation, as well as some of its competitors, to thrive.
But Dana White was 32 or so when he, along with his childhood friends the Fertitta brothers, pushed through with a bid to purchase the a business which seemed on its last legs. Today he is 53.
White was interviewed by right-wing pundit Tucker Carlson, who said that he had been speaking to Donald Trump about him and the former US president decreed that he is the only sports chief in America who is entirely fundamental to his business.
"I talked to Trump yesterday about you, and he described you as, 'the only essential person in all American sports,' said Carlson. "You could take people out of any sport and the sport would continue. If Dana White left UFC, there couldn't be UFC'."
And speaking to the media in Las Vegas on Tuesday, including The Mac Life, White suggested what might happen when the day comes for him to walk away.
"If and when I ever leave the UFC, like I said last night to Tucker [Carlson]… We've got a great team in place, obviously I hopefully have built a business that will last many, many years after I'm dead. The UFC will be very different when I'm gone. It'll be different. It won't go away.
"No [plans to leave in the near future]. I'm here. Unfortunately for you guys, I'm here to stay."
Comments
comments