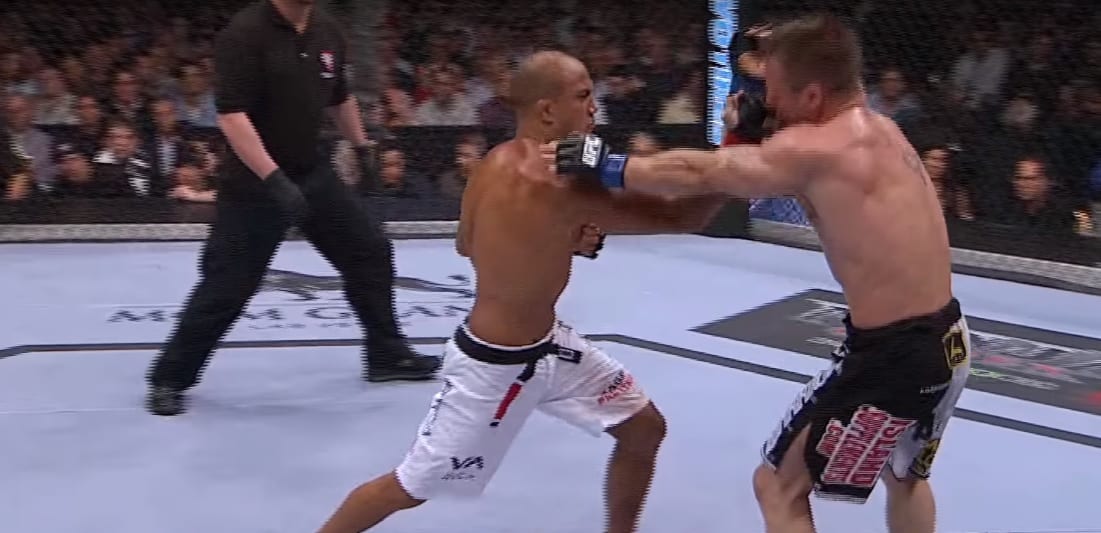 BJ Penn is part of a very short list of fighters who have won world titles in two separate weight classes in the UFC. 
The Hawaiian's status as one of the sport's most enduring legends is assured, despite a latter career which saw the former 155 & 170-pound champion lose to both Yair Rodriguez and Dennis Siver in 2017 — part of a six fight stretch without a win. Penn's last career victory, incidentally, was a November 2010 knockout of Matt Hughes to complete their trilogy.
Penn, who is the same age as Daniel Cormier, a fighter who just became the UFC's latest 'double champion', is leaving the door ajar for a comeback to the UFC but says that it would have to be against an opponent of commensurate skill to him.
"You never know what I'm going to do, but no plans, nothing scheduled," Penn said to Severe MMA.
"Give me a guy that I can beat and I'll come back. I wasn't training for the whole time (after the Siver fight), but I just started training the last month or two, because I get just so depressed when I'm out of the gym. I gotta get in and work out."
Penn is currently 16-12-2 in his professional career.
Comments
comments