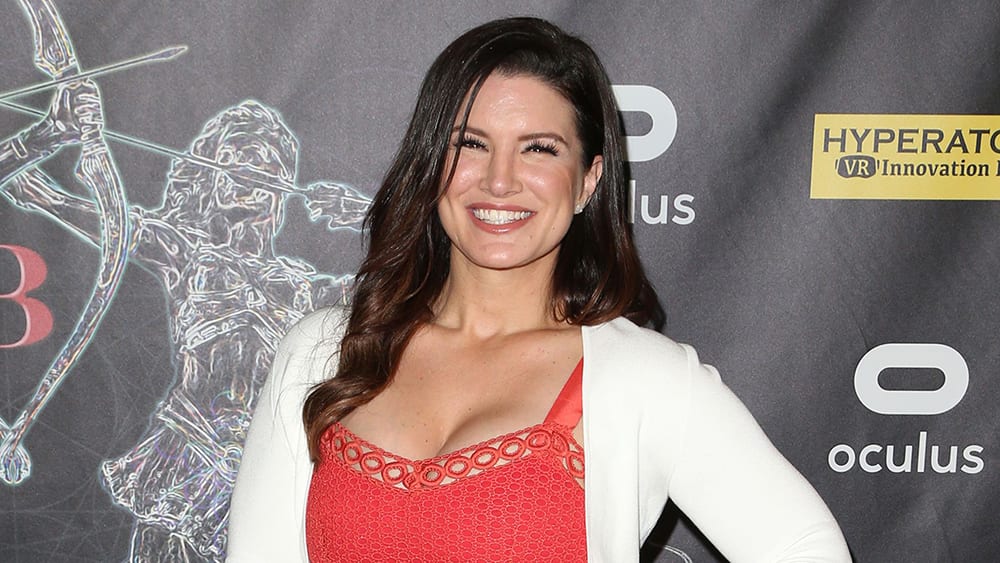 Before Amanda Nunes, Rose Namajaunas and even Ronda Rousey, there was Gina Carano.
The Texan, 40, was the first true star of women's MMA in the very early days of the female iteration of the sport after she raced to a 7-0 start to her career between 2006 and 2008, with the majority of those bouts coming under the Elite XC banner. She eventually collided with the sport's other star (at the time) in Cris Cyborg, this time for Strikeforce, suffering the first and only loss of her career with a late TKO in the first round — and never fought again.
But speaking to Joe Rogan on his popular podcast this week, Carano — who has since gained fame and notoriety for roles in film & TV (as well as controversial social media statements) — she said that the UFC and Dana White attempted to tempt her back into the cage for a one-off payday against the biggest female fighter in the sport.
"I had my whole team in Vegas. So when Dana (White) and Lorenzo (Fertitta) invited me out… this had to have been five years ago, they said 'we'd like to offer you a million dollar fight with Ronda,'" she explained to Rogan.
"And I was like, 'damn, what took you guys so long?'
"What I had told Dana and Lorenzo at that time was, 'I don't have a team. I don't have an idea of a team. I don't have a gym.' I don't think me and Kevin (Ross) were together at that time. I didn't have any connection to where I would do this fight camp…I knew it would take me three months to get the weight stabilised then four months to be in fight camp just to get back into it. I hadn't fought at that time in almost a decade," she added.
However, Carano explained further that she was put off the idea by the UFC and White letting the news slip before she had committed.
"It made everything so much more difficult. I was like, 'if you just quiet down for a second I can find a team and I can get organised.' And then he said something pretty aggressive over text message as I'm sure you know he does that," she said.
"So I was like, okay, I'm not going to do that. It was very simple for me. That was going to be something for me and I was excited to be back in that world…But you can't just go back into that world and feel disrespected on so many levels. And then I think another movie came up so I was just like 'sweet, i'll just go do this movie then."
Comments
comments