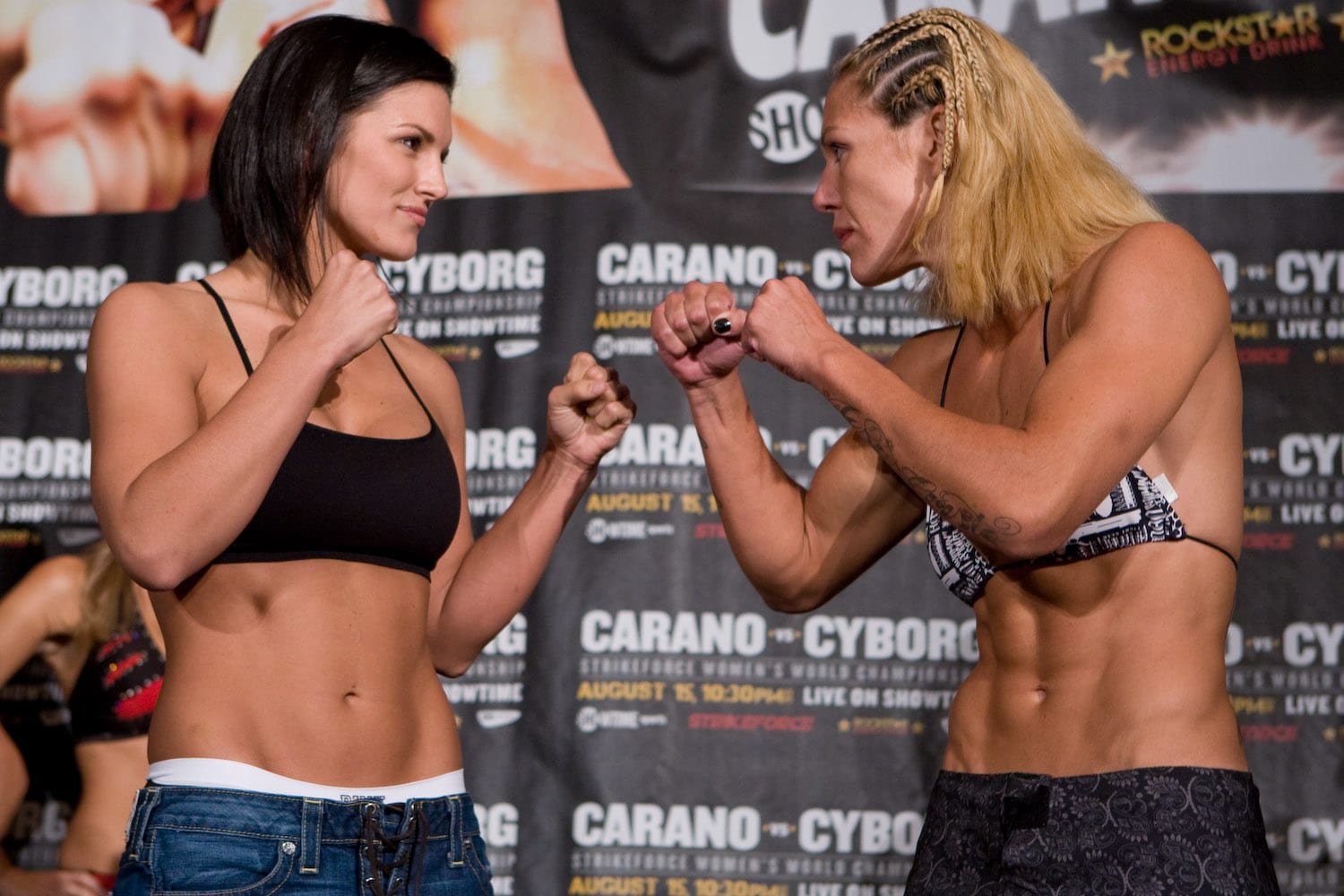 Before Ronda Rousey, there was Gina Carano.
Yes, while newer fans might only know Carano from Hollywood movies such as Deadpool, she originally made her name in the cage. Despite having only fought eight times, her contest with Cris Cyborg in Strikeforce is often pointed to as a pioneering moment for women's fighting, and Rousey herself used to frequently point at Carano as an inspiration.
But does Carano still feel anything towards her old career path? Apparently, much more than you'd think. Speaking on the Top Turtle MMA Podcast, Carano revealed she still trained, and has considered a return to fighting numerous times over the past few years.
"I don't think there's a day that goes by that I'm not on the treadmill, and I'm not punching and kicking someone in my head," Carano said. "… I worked with some of those girls at a point. I fought Cris. I work with some of those girls now. I still train."
Because of that, the idea of returning to the cage often plays on her mind, and it's even reached points where there have been deals on the table — albeit never signed.
"That question has always been there… I can't get through a workout without it," Carano said. "I don't think it ever leaves you as a fighter. I've never retired because you never know what I'm gonna do."
"I could never come back and fight with my priorities not set… I could never come back for the money or I could never do it for the attention," Carano said. "I would really have to do it for myself and to see if I wanted it and had it in me to push myself there again. That'd be the only reason I'd ever want to do that again.
"There's been a lot of moments. There [have] been contracts, but there [have] never been contracts signed. That was for a number of different reasons."

–
Comments
comments