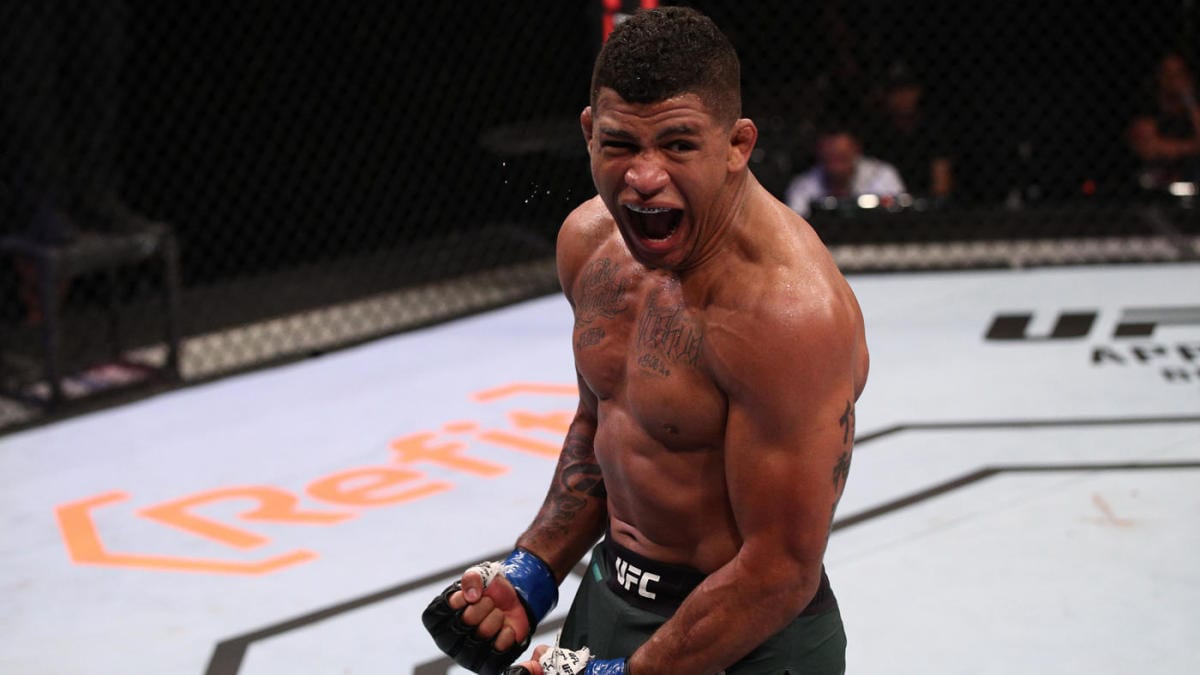 The UFC 273 fight between Khamzat Chimaev and Gilbert Burns brought out some of those age-old fight game cliches about it being the type of contest where "there was no loser".
This isn't strictly true, of course, as there was indeed a loser and it was Gilbert Burns. But that is not to say that Burns' status in the list of contenders at welterweight has taken a hit. Far from it. The newest rankings show that Burns dropped from second to fourth, with Chimaev moving up to the third spot — and while Chimaev looks set to take on Colby Covington in his next fight, it was left Burns at something of a crossroads, at least on paper.
But according to a conversation he had with Dana White, Burns' next outing will be a big deal regardless of his defeat to Chimaev.
"I expected the win, but it happens. It had a great repercussion, everybody liked the fight," Burns explained to to AG Fight via Bloody Elbow.
"Yesterday, I had a meeting with Dana White, he was thrilled. He said my next fight is going to be a big one. I don't know who it's going to be against, but I liked what he said. He promised me a big fight. I chose to believe him and I'm at ease now. Let's wait and see."
What's more, Burns said that he will sticking around at the top of the division for quite some time to come.
"It's almost certain that they'll give me a new contract." Burns said. "I renewed it in my fight against Usman. It was six fights. I fought Kamaru, Thompson and now Chimaev. I still had three more to go, but it's 'promised' that they'll give me a new one. I hope it all works out. It's not certain, but I think I can ask for a new one after a performance like that."
And while there is no indication as to who Burns might fight next, it would appear that the timing lines up perfectly with Belal Muhammad who earned a measure of revenge against Vicente Luque in last Saturday night's UFC main event in Las Vegas. Muhammad is ranked #5 at 170-pounds, one spot below Burns and with the majority of the rest of the upper echelon of the division booked (or soon to be), this would appear the obvious move for UFC matchmakers.
Comments
comments