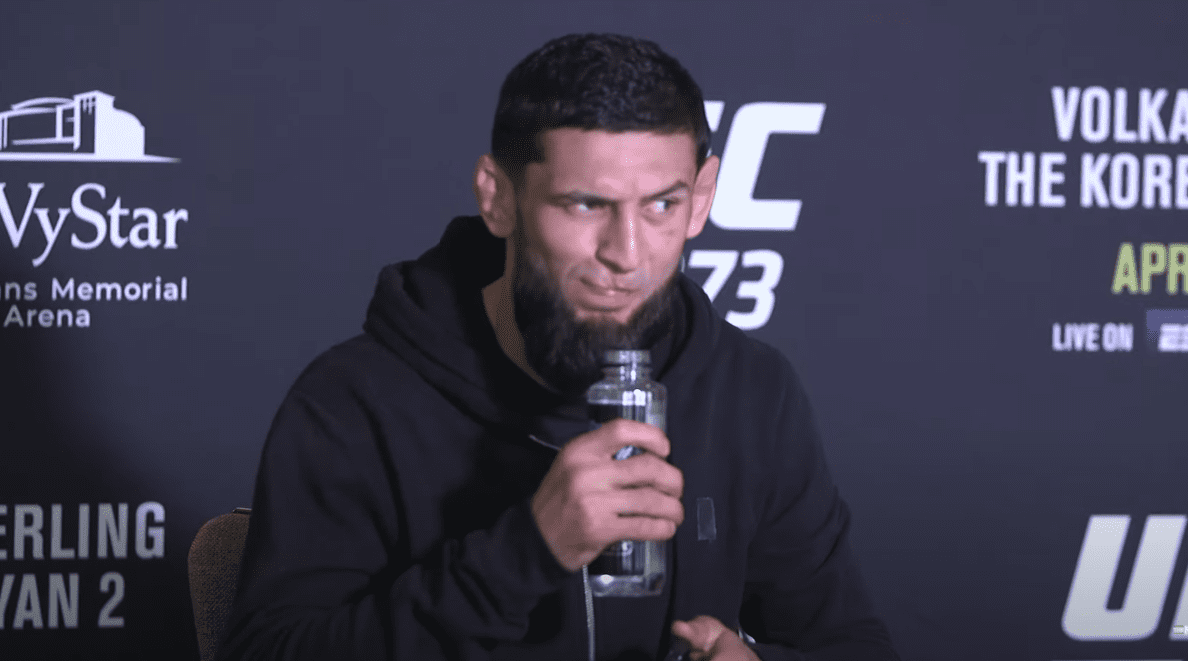 The bromance between Darren Till and Khamzat Chimaev shows no sign of slowing.
The unlikely best buds have captured several headlines in recent months after Till accepted Chimaev's invitation to travel to Sweden to train alongside him at the All-Stars gym in Stockholm. Till has apparently become an integral part of Chimaev's team, and was part of his corner at the recent UFC 273 in Jacksonville, Florida where 'Borz' won a close decision against a very game Gilbert Burns.
The win, Chimaev's fifth in the UFC, surged him him up to the number three spot in the rankings and has prompted speculation that the next man up for the undefeated 27-year-old might well be former two-time title challenger Colby Covington.
And if that is indeed what is next, Till is backing his guy to win emphatically.
"I would like to see him fight Colby in a five-round main event, and I think that's the best thing for both guys," Till said to Submission Radio, via MMA Junkie.
"I think Khamzat can knock him out. I don't think Colby's felt power like Khamzat. Like, I've changed my opinion a bit because Colby's a good fighter, but I just don't see who he's fighting who's at the top of the level right now.
"Obviously Usman, but like, there's no one. Khamzat's obviously come up real quick. I just think Khamzat's got so much power and edge over him. Listen, Colby's a terrific fighter. He's phenomenal, but I see the win there with Khamzat, and I'd love to see that to get him ready for the title for Usman."
For much of the latter part of Till's run at welterweight he had been linked to a fight with Covington. Now a middleweight, those chances appear gone — but the Liverpool native, you sense, would relish the prospect of helping Chimaev prepare for the brash American.
"I knew what Khamzat had and what he has inside, but what the best thing I think for this fight is, that he's tasted a bit of getting punched and having to dig deep for the win," he said. "Cause that changes you as a fighter, as a man. So, I said to him backstage, I said to him, 'That's what you needed.'
"Like, this is probably the best outcome you could have had, because now you're going to train even harder, and you're gonna listen to your coaches' strategy more, and it's not just about going out there and knocking guys out and toughing guys out, because you're gonna go up an unmovable force one day, which we came up against. Like, Gilbert on the night, he was strong and durable and stuff like that, so it was probably the best outcome in my opinion."
Comments
comments