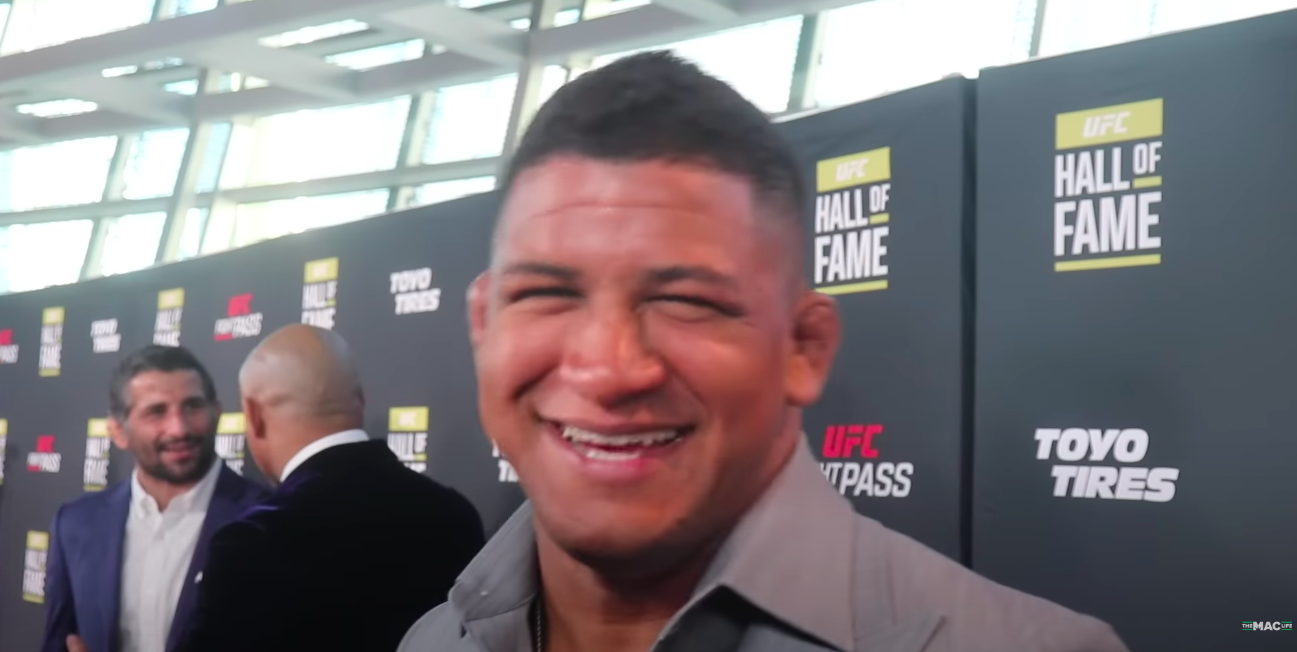 Gilbert Burns has come as close as anyone has to defeating Khamzat Chimaev in professional competition.
The Brazilian submission expert lost a close but unanimous decision to Chechen-born Swede in April of this year, becoming the first person to win a round from Chimaev and provide him the sort of stern test which Khamzat said he had been craving. Chimaev doesn't have another fight lined up as of yet but he has reportedly been discussed by UFC brass as being the final opponent on Nate Diaz's contract, with the Stockton native agitating to exit the organisation and, if reports are to believed, line up a boxing match with Jake Paul at some undetermined date in the future.
And while Chimaev vs. Diaz is a fight that exists outside of the traditional ranking system employed by the UFC, Burns told The Mac Life in Las Vegas on Thursday that he would be interested in watching it — but that the potential fight booking would be an unusual one.
"It doesn't make no sense for me," said Burns. "As a fan — no rankings, no nothing — f*ck yeah, I would watch that fight.
"I just gave an opportunity [to Khamzat]… I was number two. I didn't have to give an opportunity to Khamzat. I gave it because I wanted to test the guy. So he fought number two [and] became number three and now he's going to fight a guy that… OK, he's Nate Diaz… But he doesn't have a win in a couple of years.
"As a ranking it doesn't make sense. As a fan? F*ck it, I would watch it."
As for how Burns thinks the fight would go?
"I don't think Nate has a chance in that fight," he predicted. "But as a fan I would watch it. I like to watch Nate. It doesn't make sense but f*ck it, I'll watch it!"
Comments
comments