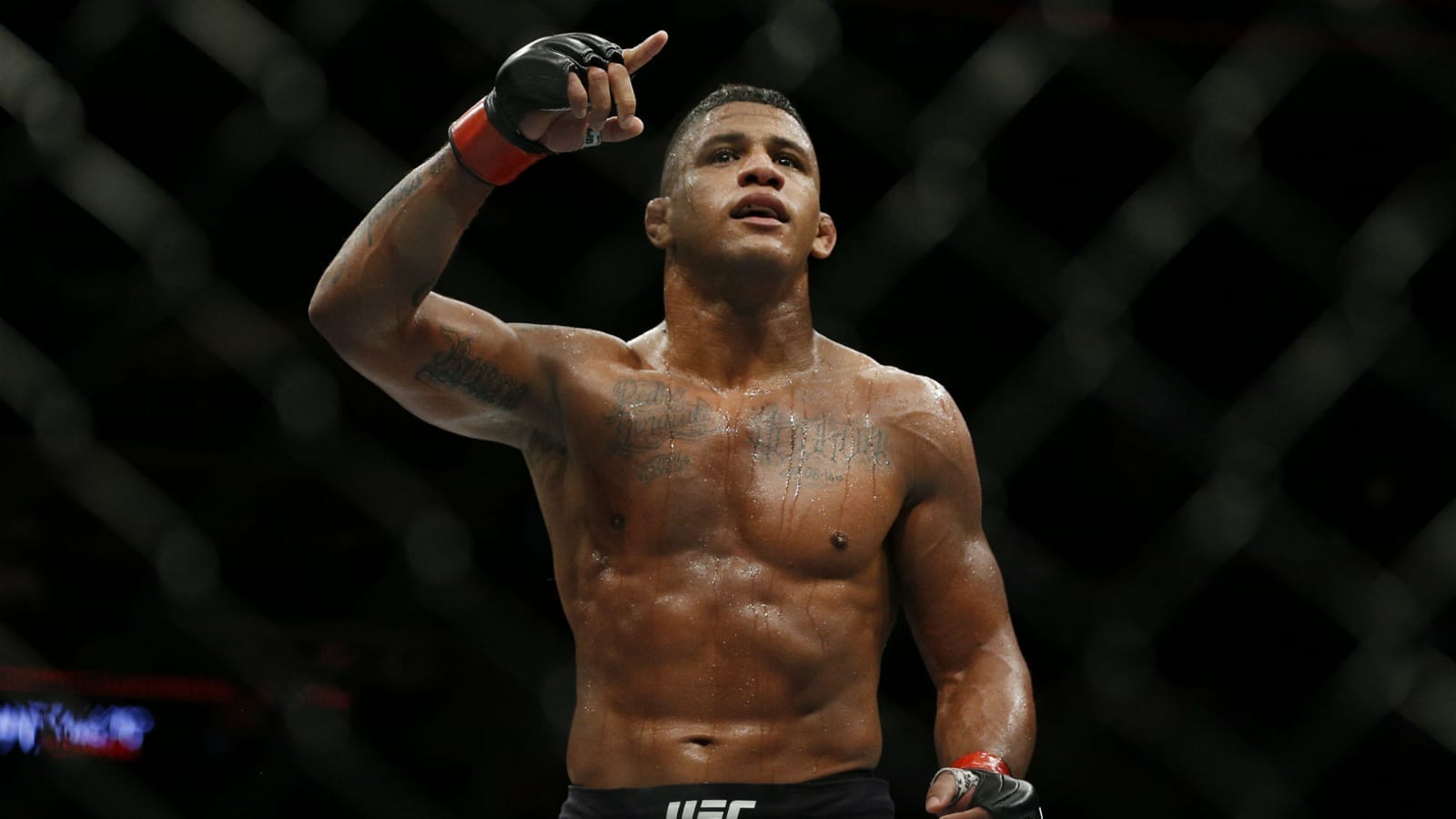 As far as Gilbert Burns is concerned, the full story between him and Khamzat Chimaev has yet to be written.
Speaking to TSN, Burns said that he took a risk as the second-ranked fighter in the UFC welterweight division to fight someone ranked outside of the top ten, and it is a favour he expects to be repaid a bit further down the line.
"The way I see it too, is that we're not done," Burns said. "I do believe we're not done. For sure he moves forward in the rankings and they want to make that Colby (Covington) fight. But the way I see it, I'm not afraid to fight anyone in this division. Time and time again I've proved it. … I just want one thing back from Khamzat, I want the courtesy.
"I was No. 2 and I fought No. 11. I want a rematch with Khamzat," he added. "If he beats Colby, he's going to fight Kamaru and I just want my rematch in his next three fights. I want my rematch and I believe we're not done and one guy needs to get a finish. It's just a fight that should've been five rounds. It should be more rounds and I think we kind of missed out a little bit on this fight."
Burns added that he pushed for the fight with Chimaev to take place across five rounds, but the UFC opted against the proposal due to there being two title fights already topping the card — and the Brazilian said this is a decision that cost the fans two extra chapters of a classic fight.
"When they offered me this fight, I asked for five rounds," Burns said.
"They sent me the contract and fought with [his manager]. I was like, 'F*ck, I don't want these three rounds, I want five rounds. The fight was crazy entertaining, but I think if it was five rounds it would be way more entertaining."
It's hard to argue against that point.
Comments
comments