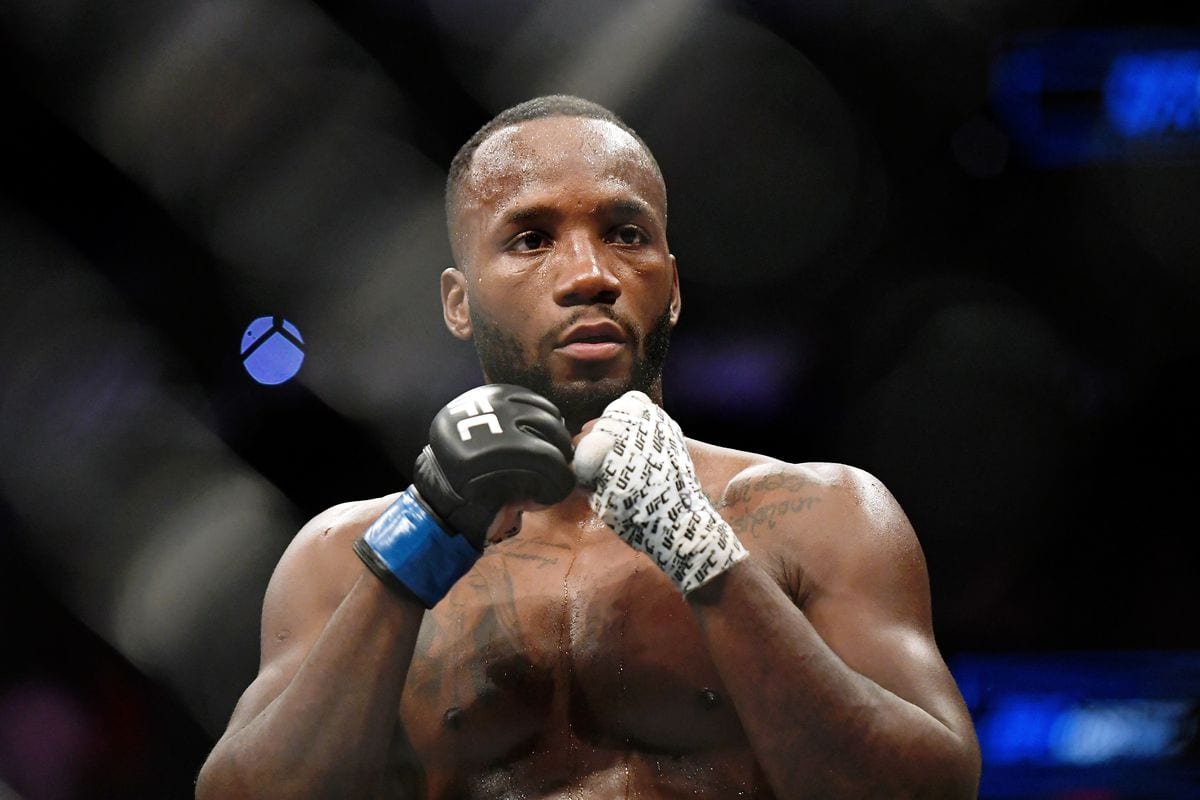 There is no timetable as to when Kamaru Usman will return from a ligament injury to his hand but when he does, he is in for a stern test according to Gilbert Burns.
Usman is expected to take on Leon Edwards in his next title defence in a fight between the two men with the longest unbeaten streaks in the welterweight division, but the 35-year-old champion has remained on the sidelines since his November 2021 victory against Colby Covington. Edwards, meanwhile, has been campaigning for a title shot for practically three years but faces an uncertain wait as to when it might actually happen now that he's been named as number one contender.
And when it does happen, Gilbert Burns — who was defeated in his own title bout by Usman — says that the champion will more than have his hands full.
"I'm telling you right now, Leon Edwards is very underrated," Burns told Brendan Schaub on an episode of 'The Food Truck Diaries'. "That guy is very good. Just think about it: a striker, long and a southpaw. That's already tough, and that guy has a great team."
Edwards is undefeated in the UFC for the past seven years, since he lost a decision to Usman in their first meeting early in both of their UFC career. Since then, he has remained undefeated and most recently defeated Nate Diaz last summer.
"I know Kamaru pretty well, but that fight is gonna be close," added Burns. "That fight is gonna be close, and I think if you got these three guys, me in my opinion, Colby, Khamzat, and Leon, Leon has the best chance to beat Usman.
"I think because he's a striker, and he can grapple, and he can wrestle. Very long. These other guys are wrestlers. They can strike, don't get me wrong. Both guys (Covington, Chimaev) can strike, but they are wrestlers. That guy (Edwards) is a striker.
"I think out of these three guys, Leon has more chance to beat Kamaru, and I think that fight is gonna be close. Kamaru is very smart. He's been there a couple of times. I think he's gonna take the fight very serious, but if he doesn't, it's a mistake. It's a rematch, now fighting for the title. That guy's been waiting for the opportunity."
Comments
comments