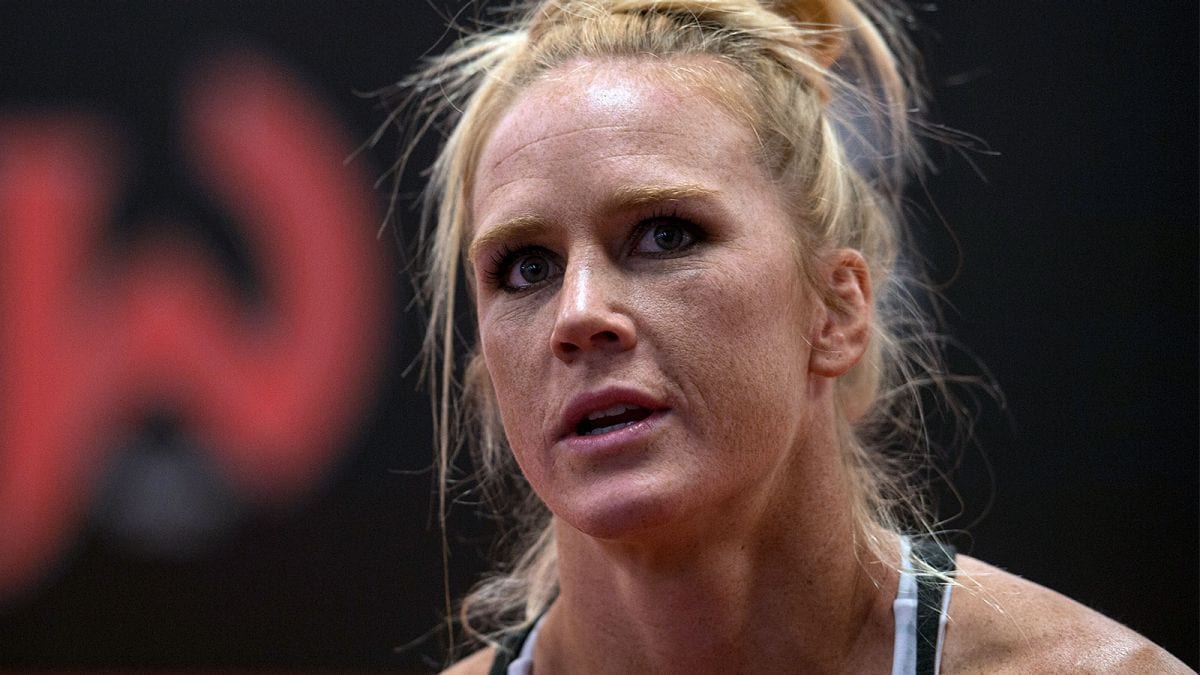 Holly Holm has lived the highest hows and lowest lows of UFC championship fights.
It was just three-and-a-half years ago when Holm unleashed the 'head kick heard around the world' to become the first woman to hand a defeat to Ronda Rousey which was, until that point, almost an unimaginable scenario. Last weekend, that same technique cost her in her latest quest for gold.
Amanda Nunes, the fighter who has very much replaced Rousey as the centrepiece of the women's MMA Mount Rushmore, KO'd Holm with a head kick of her own to defend her bantamweight title and underscore her status as one of the UFC's two current 'champ champs'.
The defeat, Holm's fifth since her landmark win against Rousey, is a big blow to any future championship plans that the 37-year-old may have given that she also recently lost in a featherweight match-up with then-champ Cris Cyborg.
"I always say I get to live the life of a dream. I never actually dreamed of getting kicked in the face, that's never part of my dream," Holm announced on an Instagram Story (transcript via MMA Fighting).
"That's like on the nightmare part, living a little nightmare, wake up every morning like, 'Yup, that's real, that just happened.' But I just want you guys to know I'm feeling good and I know one thing: I'm still pushing forward.
"A lot of heartbreak right now, but I'm doing fine, I just want you guys to know I appreciate the love and support," Holm said. "And if you would like to have free lip filler, just get kicked in the face."
Holm's next move remains uncertain, but rumours in the press have linked the former boxing world champion with a bout with Ireland's unified lightweight world champion Katie Taylor.
Comments
comments