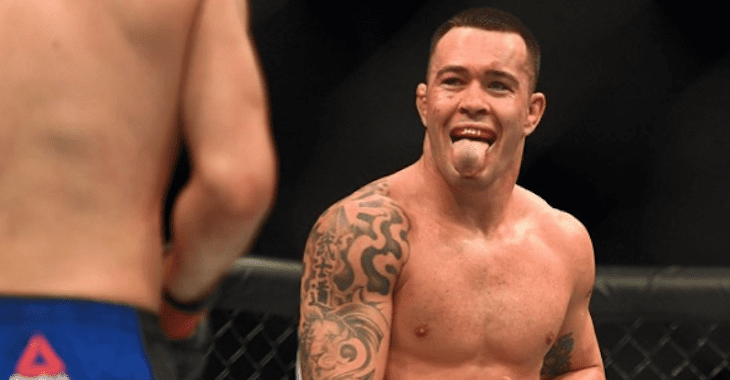 Few fighters in UFC history can claim to have the type of resume that Georges St-Pierre displayed during his 13-year stint with the organisation.
The former welterweight and middleweight champion, who is widely considered to be the best 170-pound fighter in history, called time on his career shortly after defeating Michael Bisping at UFC 217 in New York in late 2017. In his stead, Kamaru Usman soon established himself as the UFC's new welterweight standard-bearer but one man sitting on the periphery of title contention says that he would have made light work of St-Pierre should they ever had met in the UFC cage.
"I don't think I could beat Georges St-Pierre – I know I'd beat St-Pierre," Covington said to MMA Roasted via MMA Junkie.
"He was able to take a lot of guys down and hold them down and ground and pound. He's not taking me down. My cardio is completely different. I've never been taken down in the UFC octagon, so he's not going to be the first.
"Georges St-Pierre — his striking was very basic, very kindergarten. He didn't have a lot of tricks. He just had that really good jab, but that's pretty easy to counter if you're moving your head and using footwork. I think Georges St-Pierre would have been a very extremely easy fight for me. He was ahead of his time. There were a lot of guys that time that were one-dimensional. They were either strikers or they were wrestlers, but they weren't good at blending both."
Covington is widely expected to rematch Usman later this year in a rematch of their fight from late December 2019 which Usman won by fifth-round TKO in what will be his first fight since defeating former champion Tyron Woodley last September.
Comments
comments