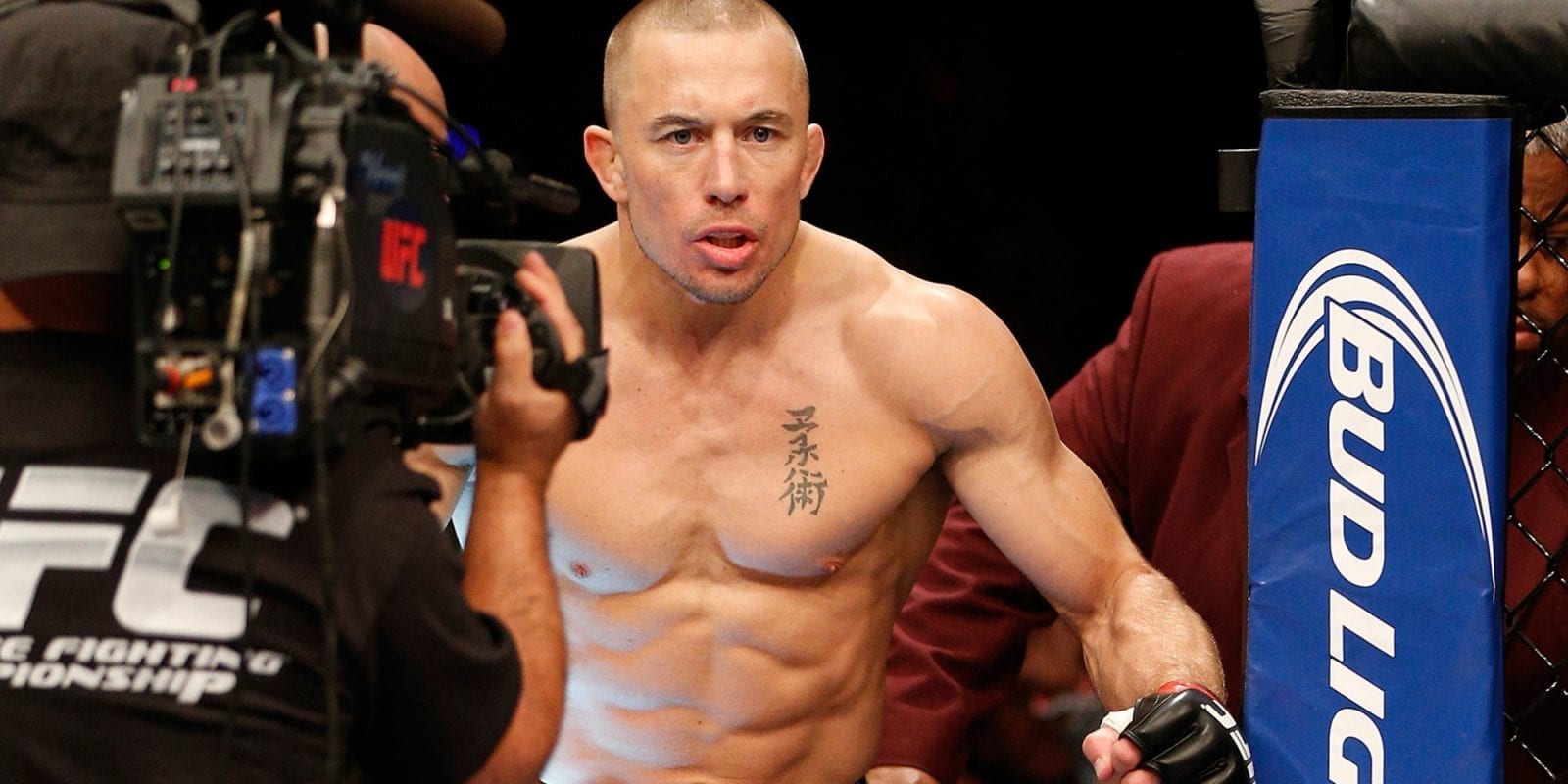 Georges St-Pierre is uncertain if he'll compete at 185-pounds and defend his new middleweight title again.
After defeating Michael Bisping in the main event of UFC 217, St-Pierre was diagnosed with colitis, something which St-Pierre believes could be linked to his own force feeding to stay at the heavier division. Now, sick and on the sidelines, St-Pierre doesn't think he can justify competing heavier any more.
"We'll talk about it, but I'm not sure if I compete I will go back at 185," St-Pierre said, speaking with TSN. "I don't think so."
It opens the door for a return to welterweight, where GSP originally made his name as one of the best of all time in the sport.
"I don't think it's a good thing to do, force myself to eat to gain muscle mass," St-Pierre said. "I've always been against performance-enhancing drugs, and I did it the natural way. There is no easy way. I did it the hard way and it was to gain weight and to maintain my muscles mass and it was very hard and it was not healthy. I think the body has a natural weight it can perform at its best athletic ability and for me, the weight that I am now is my perfect weight."
According to MMAFighting's Ariel Helwani, the UFC are now looking to book interim champion Robert Whittaker against Luke Rockhold for UFC 221 in Perth, Australia.
—
Comments
comments