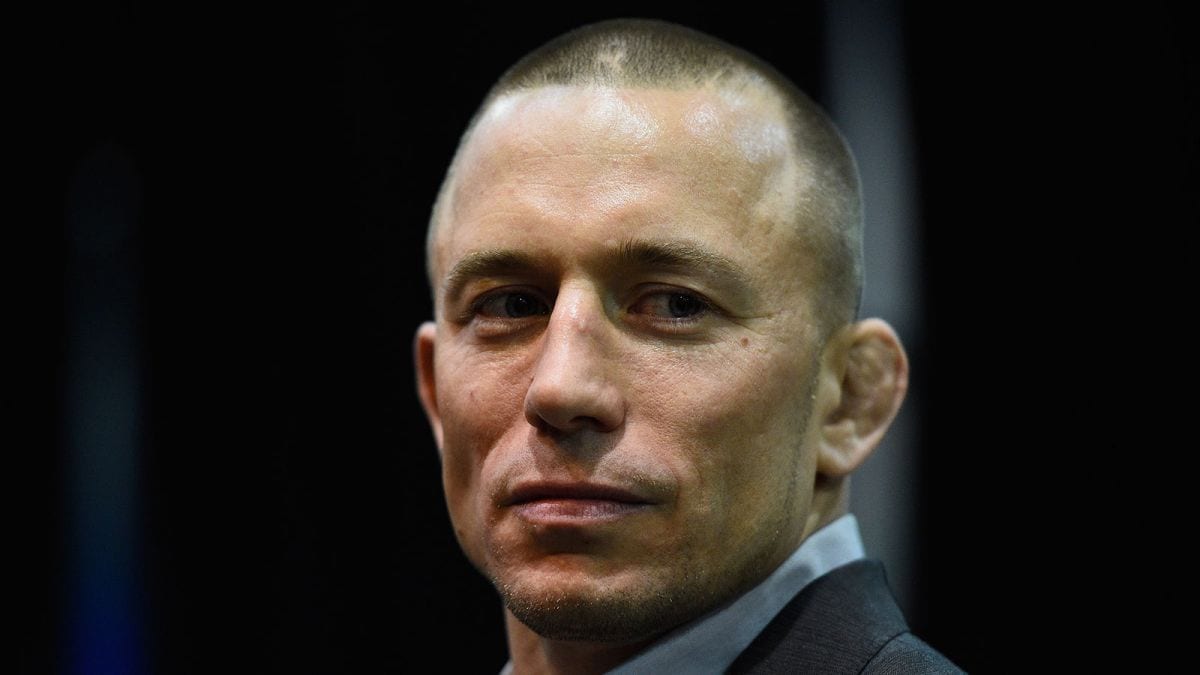 It is very uncommon for a fighter to spend upwards of three and a half years away from the game and return without missing a beat (unless you are Dominick Cruz, of course).
Georges St-Pierre will field many questions between now and his UFC return against Michael Bisping for the promotion's middleweight title at an as-yet undetermined date in the future and one that will be raised time and time again is the issue of 'ring rust'. However, St-Pierre isn't concerned and says that the experience he has already gathered in the cage, no matter how long ago it was, will stand him in good stead upon his return.
"I believe in ring rust," St-Pierre said, per MMAFighting. "People say there's no such thing but I believe in ring rust. It will be an issue but I'm a very experienced man. I'm one of the guys that's spent the most time in the octagon in the UFC, maybe the most, I'm not sure in terms of time.
"I think because I have a lot of experience, the more time I will spend as the fight goes, the more comfortable I will be. For me, it will be very important [at] the first second of the fight. That's when I will have to be very aware, very careful. That will be the most dangerous moment for me because when you have ring rust, that's the hardest part of the fight.
"When you just step in and the fight start, that's where the ring rust comes from, the difficulty of adaptation. But after a few minutes, I will be back to normal."
St-Pierre's extended hiatus from the sport, coupled with the fact that he is returning in a division in which he has never competed, raises questions as to what type of performance he will deliver when he steps into the octagon once more. One thing we can be sure of, though, is the GSP will look a whole lot bigger.
When I knew that we were going to fight Michael Bisping, when I signed it, that's when I decided to try and put [on] a little bit more weight," he added. "I won't be able to put [on] a lot because I'm a natural guy but I'm already a little bit bigger than I was. I'm the biggest I've ever been, right now, in my life. Bisping will still be bigger than me but I'm confident it will help…
"It's not my natural size. I've never been that big in my life but as a man, I'm gonna be honest, men want to have bigger muscles. They want to be big, so it's a good thing. I'm happy to be a little bit bigger.
"This is not the weight class I'm used to competing at, but for that fight, I want to make history against Michael Bisping. It's a guy that I want to fight and he wants to fight me. It's the guy with the highest stock right now and he's the man to beat, so that's why I'm doing it."
[H/T Yahoo Sports]
Comments
comments