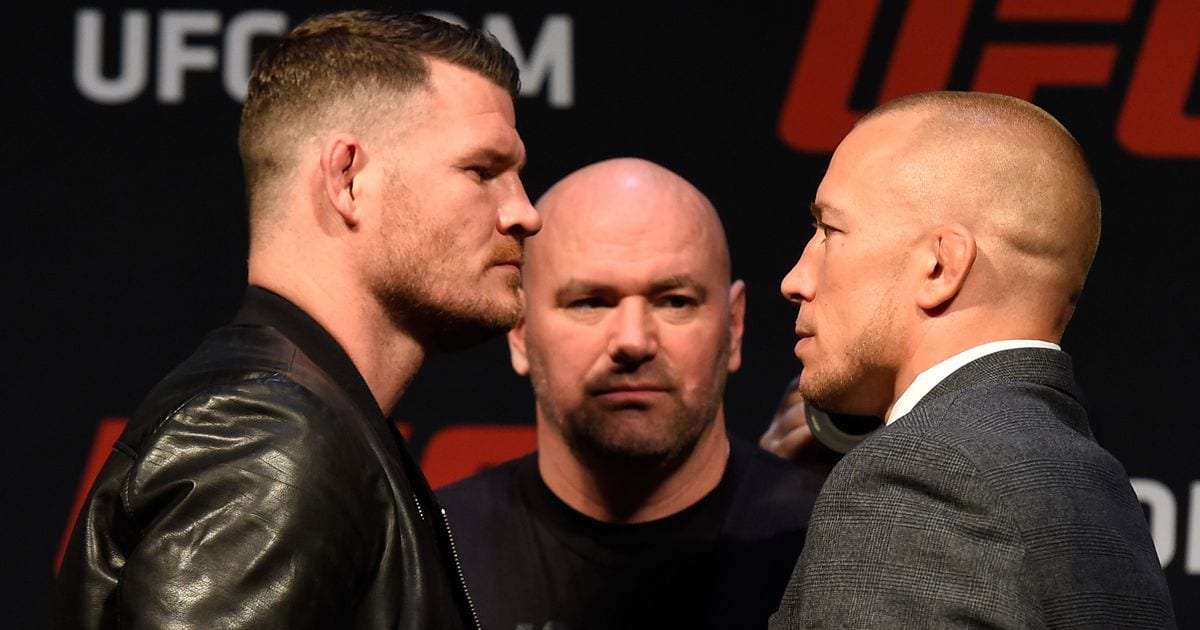 You could be forgiven for thinking that Georges St-Pierre's fighting legacy is set in stone.
The former dominant welterweight champion walked away from the sport almost exactly four years ago in the midst of six-year, 12-fight winning streak against a murderer's row of opposition. In his return this weekend at UFC 217 against Michael Bisping, St-Pierre will attempt to join an exclusive club of fighters who have held world titles in different weight classes in the UFC — a m0ve which, he says, will define his fighting legacy more than anything he has achieved thus far.
"There is nothing bigger than this," St-Pierre said to the media on Wednesday inside Madison Square Garden. "I'm fighting for the world title against the guy who has the record for most wins in UFC history. I'm fighting for my legacy."
There is little doubt that when the mixed martial arts history book is be written, St-Pierre's name will be displayed prominently throughout. 'Rush' will in all likelihood surpass five and a half hours of Octagon time this weekend opposite Bisping. A victory will not only land St-Pierre the middleweight title, but it will tie him for second place all time in the UFC win column (behind Bisping) but these are all incidentals to the French-Canadian.
"I'm fighting also to be among an elite group of fighters to hold the title in two different divisions," St-Pierre elaborated, explaining that no one has ever claimed a title in a second weight class after a four-year absence from the sport.
"It's never been done before. If I do it I'll be the first one to do it. I can't think of a better scenario. I'm very excited. This has been four years in the making working very hard. I never took a break. I've always trained, training for fun. Now I'm training for performance, and I have one goal in mind, and that's to become world champion again."
Comments
comments