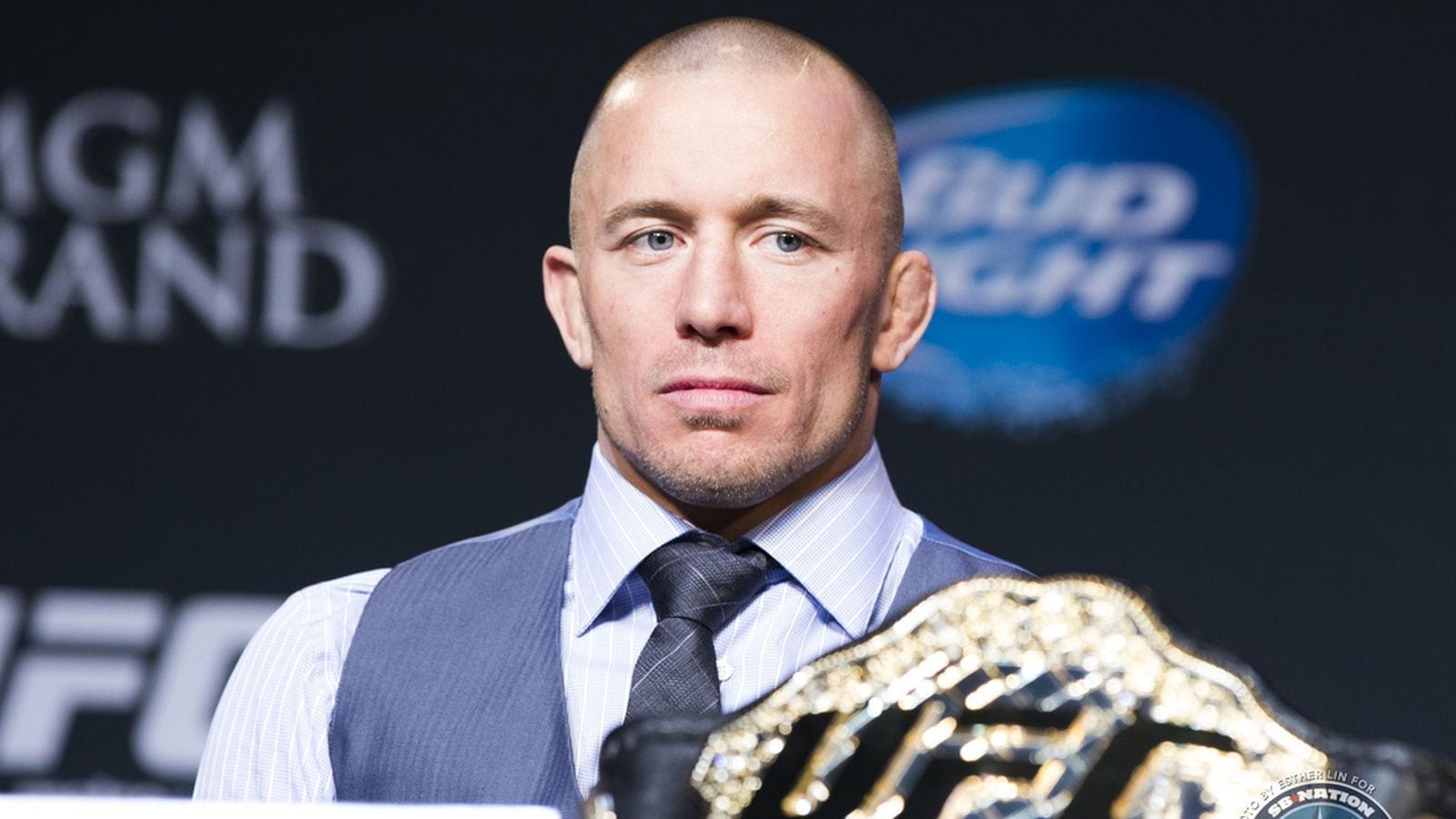 Georges St-Pierre says just a few months ago, he attempted to negotiate with the UFC to meet Khabib Nurmagomedov in the Octagon.
The former UFC welterweight and middleweight champion revealed, as reported by RT Sports, at a Canadian Museum of History event that he and his team had reached out to the promotion in an attempt to fight the man he deemed the biggest challenge he could find in the current MMA landscape.
"It's been a few months that my agents are in communication with the UFC to try to make a fight happen," St-Pierre said. "It was against Khabib Nurmagomedov. I know Khabib wanted to fight me and I wanted to fight him. It's not about feeling, it's just about respect, and for me as an athlete, what drives me the most – what is the most exciting for an athlete in combat sports – is to be able to beat someone who seems invincible.
"That's the scariest thing to do, but it's also the most exciting thing to do [and] at the point that I am at in my career, to keep my motivation high, that's what I'm targeting."
For a long time, St-Pierre has appeared to have been toying with retirement, consistently stating he would only fight again if he felt it was a contest that would improve his already considerable legacy in the sport. Evidently in Nurmagomedov, he sees that contest.
"Khabib, for me, right now he is the best fighter in the world. He's undefeated," he said. "When you see him fight, he's incredible. He wins every round. Nobody has ever even found a weakness in him. So he's a real good problem to solve. For me, as a fighter, that's the most exciting thing."
But despite the fact the fight would likely garner huge pay-per-view buys and global attention, St-Pierre also casted doubt on it ever occurring. After the Canadian returned in 2017 to defeat Michael Bisping for the middleweight title, only to drop it through illness without ever defending it, UFC president Dana White has explicitly said he would never grant St-Pierre the opportunity to do something similar at 155-pounds, where Nurmagomedov currently holds the title.
Although St-Pierre believes it might be more to do with the UFC protecting their current investment rather than an old one.
"UFC is a business at the other end, and they know I'm 37 years old and I'm at the end of my career," he said. "Khabib is younger, he has a lot of fights ahead of him, and he provides a great future for the UFC. I'm sure for the UFC from a business standpoint they want to keep him there [at the top] and I understand, you know? Instead of taking a risk and putting him against a guy like me.
"I do my best for my interest, and they do what is the best for their interests, and that's where it is right now."
Comments
comments