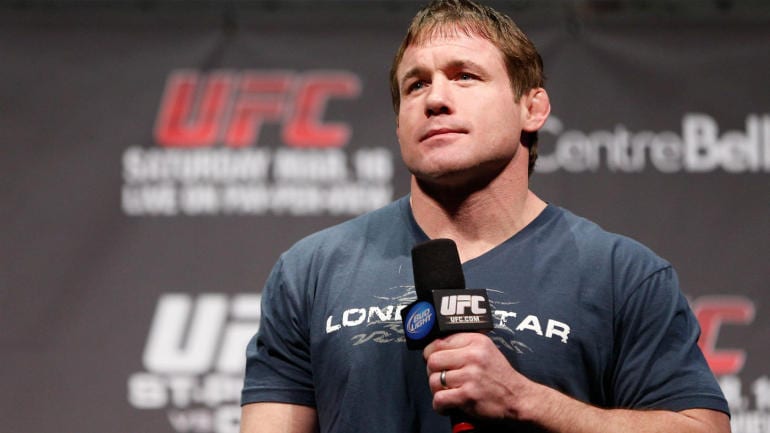 Their rivalry over the UFC's welterweight title might have been one of the most intense in recent history but outside of the cage, there couldn't be more respect between Georges St-Pierre and Matt Hughes.
The two 170-pound champions, arguably the two finest fighters in the division's history, met on three occasions in the octagon with Hughes winning the first tussle and GSP coming out on top in the second two but, with Matt Hughes currently recovering from an horrific traffic accident last weekend where the vehicle he was driving collided with a train at a junction in his home state of Illinois on Friday.
Hughes has been in a coma since the accident and has reportedly shown signs of improvement.
The UFC hall of famer has been the recipient of numerous well-wishes since news of the accident emerged and former rival St-Pierre is the latest to have wished his former opponent well.
Writing on Instagram accompanied by a picture of him and Hughes, St-Pierre wrote: "We had tough fights but Matt Hughes is still an idol and one of the best there's ever been, inside and outside the octagon. I have no doubt he's going through this battle like the great champion he is and we all hope for a full recovery from this terrible accident."
Hughes retired from fighting in 2013, two years after his final fight — a loss against Josh Koscheck. However, in recent months Hughes (who was let go from the UFC office position he held in December) had been toying with the idea of a comeback fight.
Comments
comments