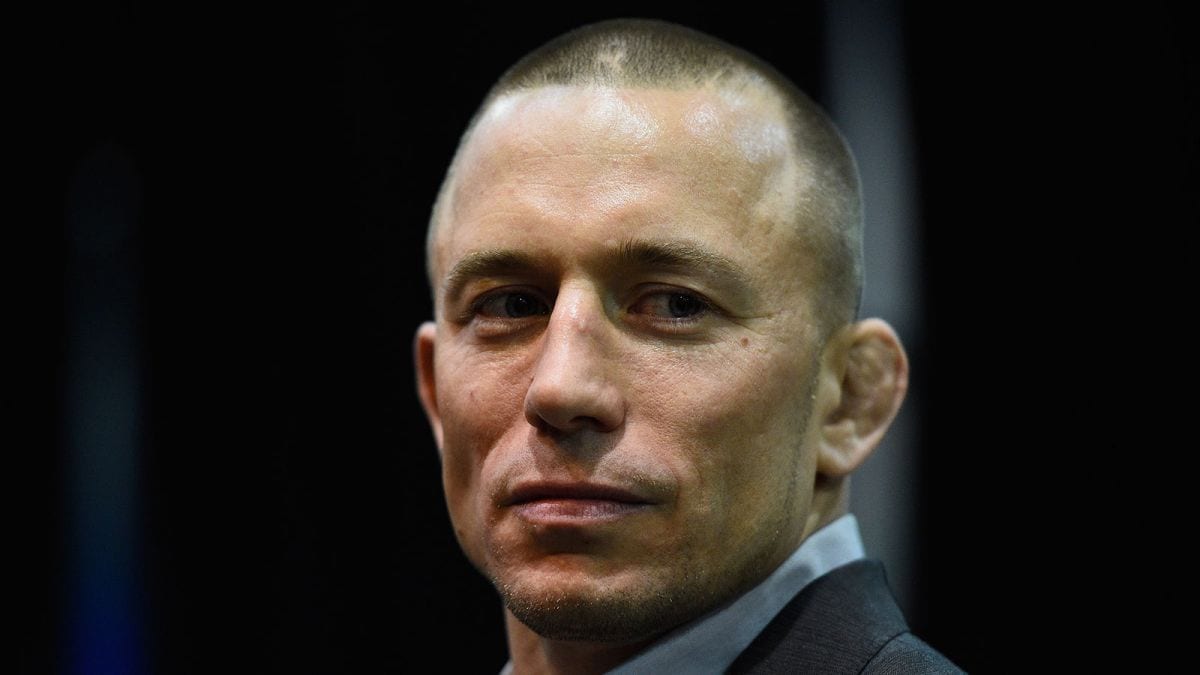 No one quite knows all the reasons as to why Georges St-Pierre walked away back in 2013.
In the four years he's been absent from fighting, he's given a few hints. The drug testing wasn't good enough, for instance. He felt too much pressure from a decade as champion, was another. But one cause that feels like it's never been truly given the attention it deserves was St-Pierre's aversion to being hit in the head anymore.
As sports science has evolved, we're starting to see the damaging effects of CTE (Chronic Traumatic Encephalopathy), often found in athletes. The result of repeated trauma, CTE can deal fighters a particularly nasty future, even leaving them punch-drunk.
For St-Pierre, it's a thought that has crossed his mind during his return. Speaking at an open media day in Canada, St-Pierre revealed that the potential effects of CTE still scare him, and play a part in his future decisions.
"That's why I said if I lose I'm finished," St-Pierre said (via MMAJunkie). "I feel good, but I don't know. You never know. I saw many doctor during those four years [away] to see if I will be concussed, what problem[s]. The doctor said that most guy they saw at the end of their careers are 'way worse than you', so we can't say it's good to get in the head, but you look good'."
While the demand seems to have quietened down, last year St-Pierre was involved in an effort (alongside names such as Tim Kennedy, T.J. Dillashaw and more) to create a fighters association. St-Pierre's involvement was motivated nearly entirely by a desire to see longterm fighter health issues addressed.
"It has to be done, because of the health issue," St-Pierre said of a fighter association. "I don't want to say name, but I know some fighter that I start in UFC with, about the same time, and now they're not the same anymore. They're not the same person. They become conspiratorial, and think everybody is against them.
"It also has to do with your lifestyle. The drugs, and I think it's mostly the training, the lifestyle and the way you train. Some guys they spar everyday. It's not good to get hit everyday."
Comments
comments