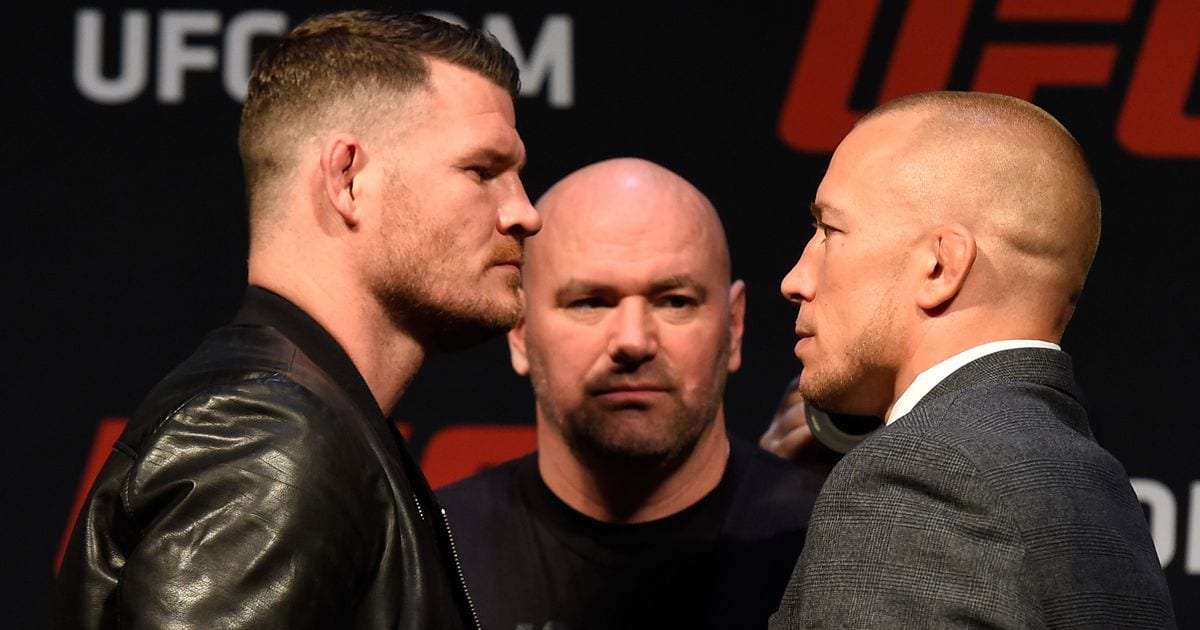 Georges St-Pierre, now a former UFC middleweight and welterweight champion, has joined in on the chorus criticising the decision to allow Michael Bisping to face Kelvin Gastelum in China just three weeks after being dropped and submitted by the Canadian legend in the main event of UFC 217 in New York City last month.
GSP, who yesterday vacated the UFC's 185-pound title to Robert Whittaker, said in an interview with TSN.ca (via Bloody Elbow) that while he respects Bisping's decision to get right back to work, he doesn't think that it was right move.
"I believe for the UFC, that was not good to let an athlete fight after getting concussed in a fight for the world title and then getting choked out," St-Pierre said.
"I don't think it was medically a good thing for the UFC. But for Michael, as a fighter, I understand his point of view. He wanted to turn around the table and he wanted to do something that was special and I can understand that because coming back after four years myself, it was a lot of risk, and I wanted to do something special and I succeeded, I'm happy I did it.
"Unfortunately for Michael, it failed. But I can respect that from a man."
St-Pierre joins the likes of Joe Rogan and Michael Bisping himself in admitting that the Gastelum bout shouldn't have happened.
"I don't think you should be allowed to fight three weeks after you have a brutal fight like Michael Bisping did with GSP," Rogan said. "He got rocked, he got choked unconscious, and then three weeks later he's fighting a really dangerous up-and-coming Kelvin Gastelum? It just does not make sense. I don't think it's smart."
.
Comments
comments