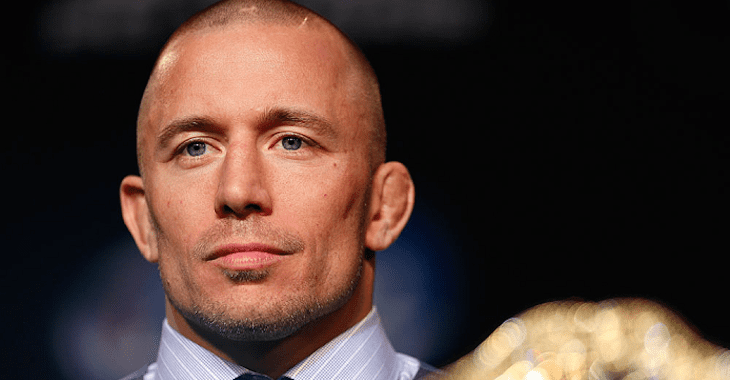 The question of who belongs on the UFC's "Mount Rushmore" has long been debated in mixed martial arts.
The concept, essentially, is if you had to pick fighters who deserve to be considered the best or most influential, who would they be? For Georges St-Pierre, it's a question that can't be ruled to just four names like on the famous monument, but instead requires an extra allowance for a name.
"I am gonna choose five guys. This is a very subjective question," St-Pierre said, speaking to complex. "If you ask me who was the most dominating champion ever? Khabib Nurmagomedov. Because he was undefeated, he probably never almost lost a round.
Faced the most adversity? I gotta say Jon Jones. Jon Jones is there too. Who was the most flamboyant? I think Anderson Silva, because he had some crazy highlight reels.
Who was the biggest draw? In terms of who raised the bar in terms of pay-per-views, awareness for the sport? Conor McGregor.
Now, for the fifth one, I am gonna go with my personal one. Who changed the game? Who did something that had never been done before? I think it's Royce Gracie."
UFC Hall of Famer @GeorgesStPierre gives his UFC Mount Rushmore… +1 👀

• Khabib
• Jon Jones
• Anderson Silva
• Conor McGregor
• Royce Gracie

FULL EPISODE: https://t.co/TOF86LrQQF pic.twitter.com/Y7Tpb8tm6M

— Complex Sports (@ComplexSports) March 9, 2021
–
Comments
comments